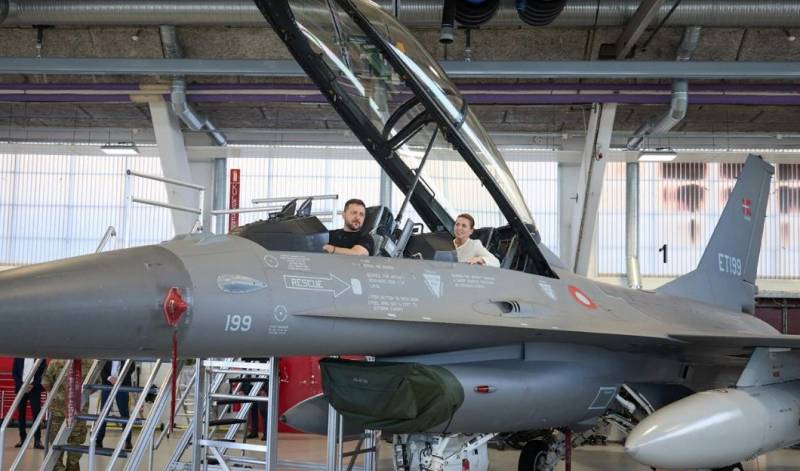 The head of the Kyiv regime Vladimir Zelensky yesterday
boasted
agreements reached with European allies on the transfer of long-awaited F-16 fighter jets to Ukraine. However, taking pictures on the plane, he highlighted the nuances of the upcoming deal.
As can be seen in the published footage, the Ukrainian president sat in the pilot's seat of an F-16B fighter with serial number 860199. This aircraft was produced back in 1986, which confirms the fact that deeply outdated fighters of A / B modifications, upgraded to the F-16AM / version, were sent to Ukraine bm.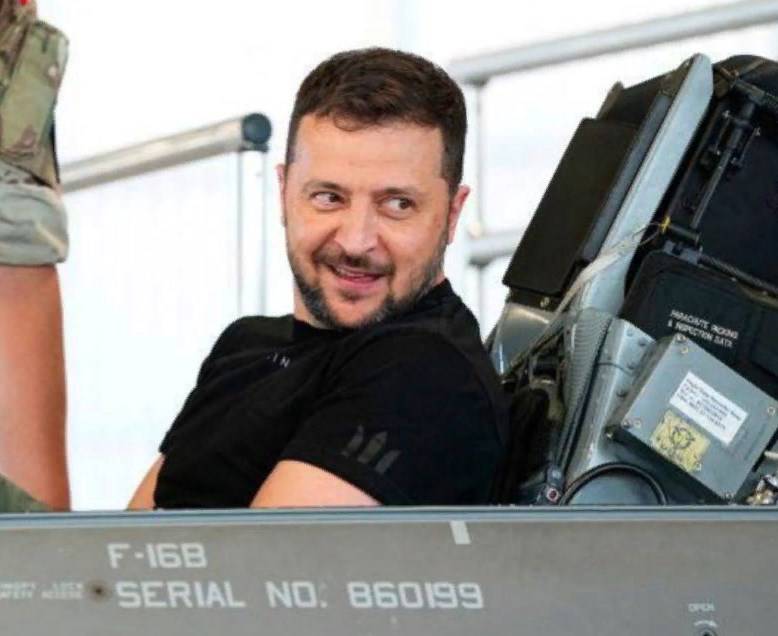 It will be difficult for these fighters to compete in the sky even with the upgraded MiG-29s, not to mention the more modern Su-35s and Su-57s. The F-16 loses to Russian aircraft in terms of radar power, maneuverability and weaponry. In addition, American forty-year-old fighters will not be able to operate in areas where S-300 and S-400 air defense systems are deployed.
Recall that earlier Kyiv's hopes were pinned on the HIMARS MLRS and Leopard 2 tanks. However, the emergence of the most modern western
equipment
did not help the Armed Forces of Ukraine to break through the defense lines of the RF Armed Forces and implement counteroffensive plans. Obviously, a few outdated fighters will not give the Ukrainian army the opportunity to turn the tide at the front in its favor.