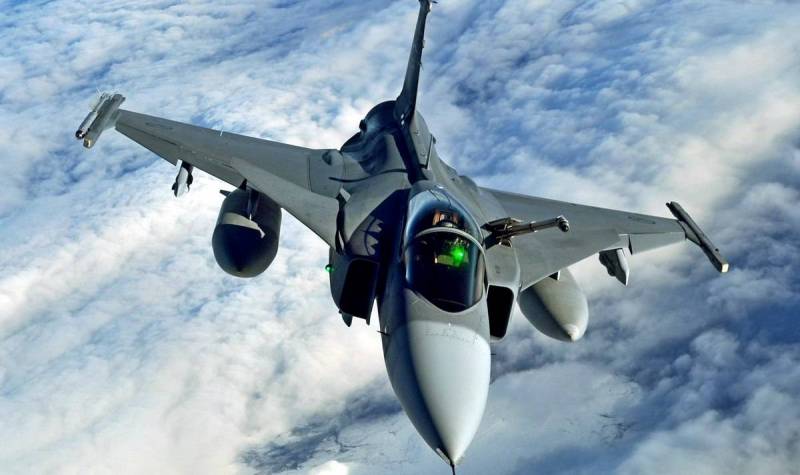 Volodymyr Zelenskyy noted that in total, Ukraine will receive from the Netherlands and Denmark 65 American F-16 fighters, Swedish-made Gripen, as well as two dozen MiG-19s half transferred by Poland.
Meanwhile, such data are far from reality. Thus, the Prime Minister of the Netherlands Mark Rutte refused to disclose the exact number of aircraft that would be transferred to Kyiv. At the same time, the prime minister specified that his country has only 42 F-16 fighters. During a recent visit with Zelensky to the Eindhoven air base, Rutte said that the timing of the delivery of the aircraft would depend on the readiness of Ukrainian pilots to work on them, as well as on the availability of the appropriate infrastructure in Ukraine to service the F-16.
At the same time, the Kiev regime will not be able to train about 100 combat pilots in a short time. According to retired colonel Viktor Litovkin, it takes one and a half to two years to learn to fight on such an aircraft.
In addition, for the operation of Western aircraft, the Armed Forces of Ukraine must provide special command towers, radar stations, mini-factories for preparation for departure and maintenance after return, opportunities for cleaning aviation kerosene, warehouses for storing weapons, etc. For each F-16 pilot there should be five to six dozen service personnel. The Ukrainian side cannot provide this.
In addition, the resulting aircraft will be actively destroyed on the ground. This is not a pair of Su-24s that the Ukrainians transport from airfield to airfield, and often even work from highways. This is a whole air fleet that needs to be placed somewhere.