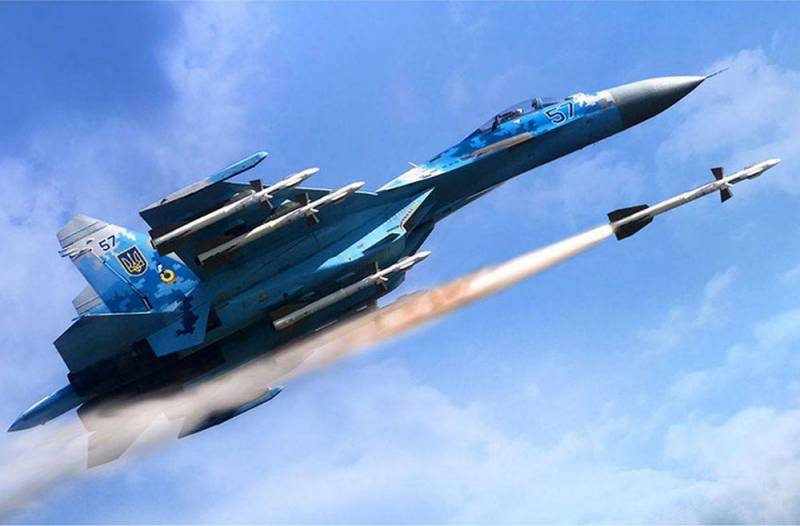 In the first half of August 19, a series of powerful explosions thundered in the area of ​​the Ring Road on the outskirts of Kyiv and a large fire broke out at one of the objects of the Ministry of Internal Affairs of Ukraine. This was then reported by Ukrainian information resources, suggesting that this could have happened due to another attack by the RF Armed Forces. However, they were wrong in their assumption, however, Ukrainian officials also did not bring much clarity.
The mayor of the Ukrainian capital promptly reported that the incident occurred as a result of "unidentified explosions" in the industrial zone at a site located on the territory of the region and after that was lost from the air.
Then the head of the Ministry of Internal Affairs of Ukraine, Igor Klymenko, revealed in his blog some details of what happened, but this did not increase clarity.
A fire broke out in a warehouse on the territory of the State Research Forensic Center of the Ministry of Internal Affairs. Reasons are being clarified. Definitely not an arrival. There are injured workers of the expert service
the minister reported.
After some time, the embarrassed Klymenko squeezed out of himself that, according to preliminary information, the GNDKC employees were conducting an examination of explosive objects, during which a detonation occurred.
Such reticence and stinginess in disclosing information raised questions from the local public, which decided to find out for itself what really happened. It turned out that the first explosion and the series of detonations immediately following it occurred at about 10:00 am on the territory of the mentioned GNDKTs in the village of Petropavlovskaya Borshchagovka, Kyiv region.
The explosion was caused when one of the employees hit a R-27 air-to-air missile with a hammer, trying to dismantle its warhead. Previously, the rocket body was sawn with an angle grinder ("Bulgarian"). Thus, security measures were grossly violated. As a result, 4 people died (experts from this GNDKC). The façade of the scientific center, a nearby residential building, a hostel and two service cars were seriously damaged. The fire that arose after that was extinguished for half a day. The fire destroyed a significant supply of ammunition. After the fire was extinguished, work on the elimination of the consequences was suspended, as other ammunition heated up, manipulation of which could lead to a new series of detonations.