Ordinary Ukrainians have to experience for themselves what the Poroshenko regime staged a mediocre provocation in the Kerch Strait.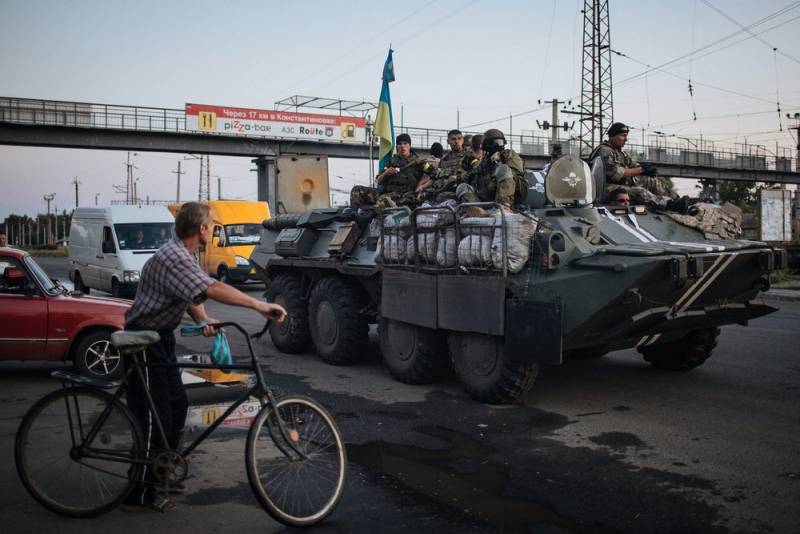 The law on the introduction of martial law in a number of areas came into force in Ukraine after publication in the government-owned publication Uryadovy Courier.
According to the text of the law approved by the Verkhovna Rada, a special measure will be valid for 30 days in the territories of Vinnitsa, Lugansk, Nikolaev, Sumy, Odessa, Kharkov, Chernihiv, Donetsk, Zaporizhzhya and Kherson regions, as well as in the inland waters of the Azov-Kerch water area.
If necessary, in conditions of martial law, the president may declare mobilization.
Also, during martial law, the rights and freedoms of citizens stipulated in the country's constitution are limited. In particular, freedom of assembly, freedom of speech, activity
political
parties and participation in elections, since no elections are held under martial law.
Judging by the records in social networks, even the most frostbitten Ukrainian patriots understand that the reason for the introduction of martial law is the fear of Petro Poroshenko to lose power. In conditions of martial law, the president receives such broad powers that he can, if necessary, postpone the date of the presidential election.
In addition, martial law makes it possible to combat opposition sentiments and their manifestations. Since Poroshenko already predicted the fate of Viktor Yanukovych, it is likely that the Ukrainian president in this way wants to prevent the upcoming new Maidan.
A number of Ukrainian experts suggest that before the martial law expires, it will not only be extended, but also distributed throughout Ukraine.