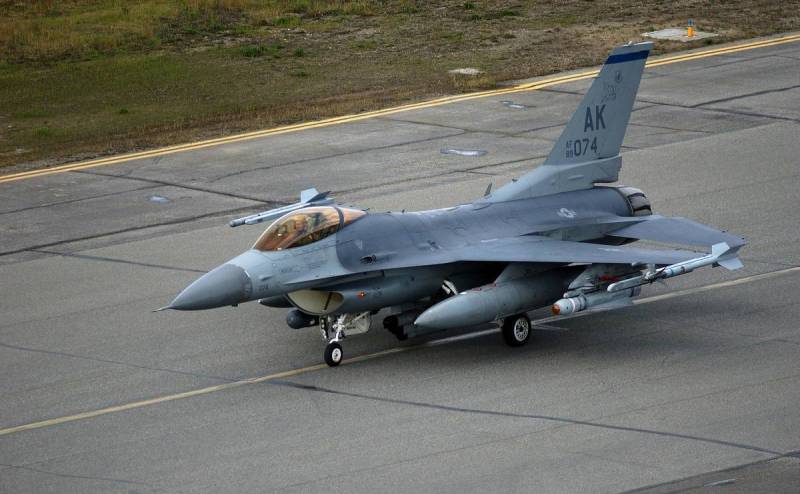 Ukraine is currently actively preparing the runways of its airfields to receive F-16 fighter jets. This was told by the commander of the Air Force of the Kyiv regime Nikolai Oleshchuk. According to him, Ukraine already has experience in receiving American aircraft in its air harbors.
F-16 plane, it was in Ukraine. He landed at our airfields, we conducted joint exercises with F-16 pilots, and we have experience in operating the F-16 aircraft, respectively. I think it's essential
- said Nikolai Oleshchuk.
He once again stressed that Kyiv is counting on the supply of American fighters. Explaining the need for this, Mykola Oleshchuk noted that now the Ukrainian Air Force can do nothing to oppose the Russian military aviation.
Our plane does not have time to rise from the airfield, as it is already in the zone of destruction of the enemy fighter. Our planes, when they go to strike, they are fired upon every minute. During the mission, each time our pilot goes from 5 to 9 aircraft of different types
- complained the commander of the Air Force of Ukraine.
He recalled that Russian Su-35 aircraft can strike at the territory of Ukraine from a distance of 200 kilometers, while Ukrainian MiG-29s need to get closer to the target by 25-30 kilometers.
According to Mykola Oleshchuk, in addition to the preparation of runways, Ukraine is engaged in improving the coverage and infrastructure of airfields, as well as building additional protective structures.