On November 28, 2018, a joint meeting of the Scientific and Technical Council of the Roscosmos State Corporation and the Space Council of the Russian Academy of Sciences took place. After which it became known that the construction of the Russian (national) station in the orbit of the moon is proposed to begin at the end of 2025. It is reported by RIA
News
", Which has at its disposal a" Roadmap for the implementation of the Lunar Program ", provided by Evgeny Mikrin, general designer of manned systems.
The construction of the near-moon station will begin with the launch of the base module. Later, ships arriving from the Earth and take-off and landing modules for landing astronauts on the lunar surface will dock with the orbital station. Earlier Eugene Mikrin
reported
that the first landing of Russian astronauts on the moon is possible no earlier than 2030. Moreover, the implementation of the lunar program will take place in several stages until 2040.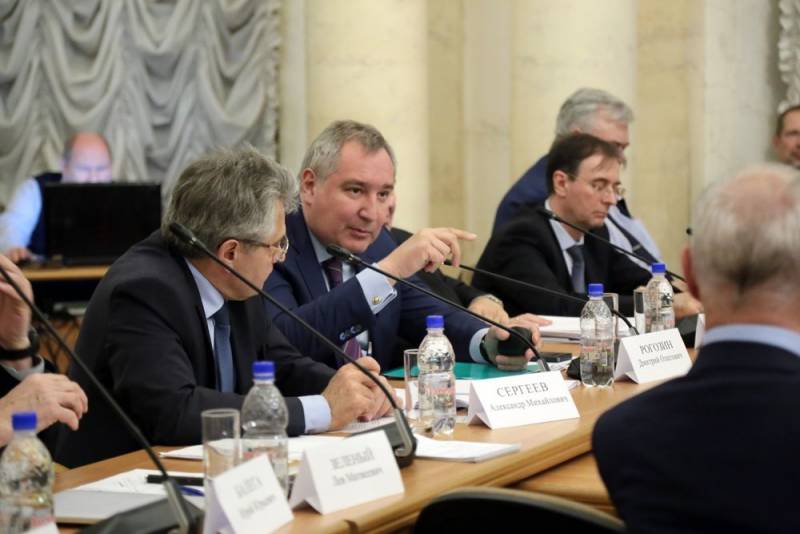 Before that, Dmitry Rogozin, head of the Roskosmos state corporation, said that together with the Russian Academy of Sciences, the concept of Russia's lunar program would be prepared. And now, apparently, part of the task has been completed. Therefore, we can proceed to its implementation as planned, after the government approves the concept.
At the same time, work is continuing in Russia on a gateway module for the international near-moon station Gateway. Although previously Dmitry Rogozin
expressed
doubts about the advisability of continuing cooperation with the Americans.
It should be noted that before this, the director of the Space Research Institute of the Russian Academy of Sciences Anatoly Petrukovich said that the lunar surface is a more logical target, and the near-moon station is much less interesting compared to the base on the moon. Indeed, because of the high dose of radiation, astronauts cannot be there permanently, and there are not so many scientific goals for this station.
In turn, the scientific director of the Space Research Institute of the Russian Academy of Sciences Lev Zeleny said that the concept already exists, it remains to be done
economic
calculations. Since you need an understanding of its feasibility, you can "dream up" a lot.