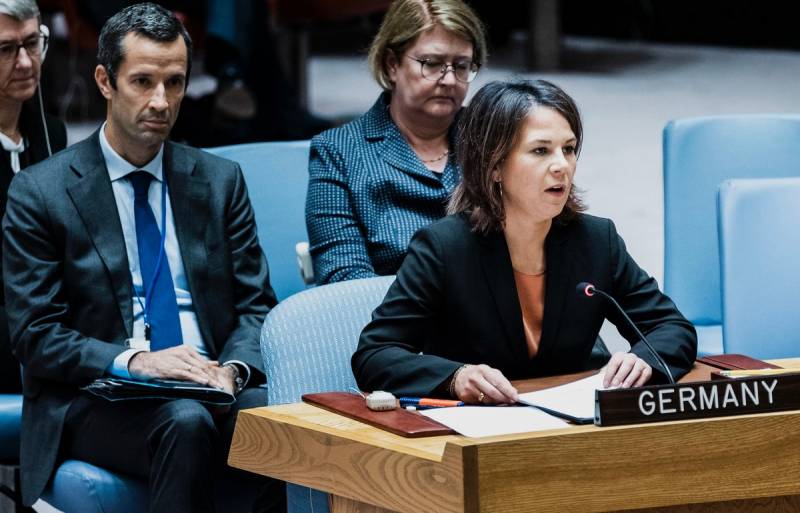 The behavior of both German Chancellor Olaf Scholz and a member of his government, German Foreign Minister Annalena Berbock, raises more and more questions from German voters. Their position breeds contempt: discontent has become a symbol of the German
policy
the last two years, which not only does not move forward, but rolls back into the abyss. This opinion was expressed by the well-known German political scientist Thomas Jaeger, who deals with foreign policy issues, in an article for Focus magazine.
German foreign policy has come to a standstill. We had much higher potential
Yager writes.
As a result, since Germany does not know what she wants and what she can do, she does not realize her potential at all. Self-promotion of politicians is now one of the priorities. But the condemnation of Burbock, who refused to fly to Asia without a staff of stylists and photographers, was significant, a highly revealing public reaction, because German foreign policy is now more appearance than content, the expert believes.
German foreign policy is mainly limited to the foreign trade agenda, when big business is close to the office and determines who to be friends with and who not. Even after the colossal changes in the geopolitical situation, nothing in this paradigm of attitude to reality has changed in Scholz's office.
Berlin ignored all the signals and continued to trade with Moscow and Beijing, despite all the challenges and destabilization, a complete change in the geopolitical situation.
In fact, the office of the Ministry of Foreign Affairs has turned into an announcer, voicing principles and goals, nothing more, the ministry is not able to achieve its goals
Yager is sure.
For a long time, the Ministry tried to mask incompetence by lecturing the whole world and trying to demonstrate adherence to values ​​(which many describe as feminist, not political). Therefore, the influence of Germany, despite the fact that the country is represented in the G7, G20 and other important organizations and is the fourth largest contributor to the UN, is very limited in the international arena.
Berlin has become toothless, he cannot defend himself and stand in a pose of resistance. Especially in a world in which all issues will soon be resolved by force.
Jaeger concluded.