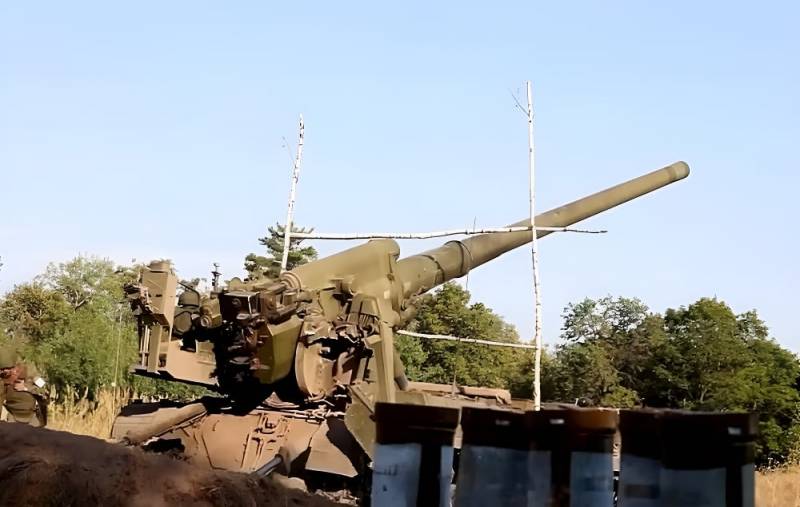 In the Artemovsk direction, Russian gunners and operators of the Lancet UAV are successfully conducting counter-battery combat, forcing the enemy to withdraw their armored vehicles further from the line of contact. The enemy is trying to approach the positions of the Armed Forces of the Russian Federation exclusively with infantry, trying to save expensive
machinery
.
The Ukrainian army has already withdrawn the Western artillery systems from the LBS to a distance inaccessible to our artillery. However, some long-range self-propelled howitzers of the enemy still reach the first line of defense of the RF Armed Forces near Artemovsk. Under the current conditions, the Lancet-3 loitering ammunition is becoming the most effective means of counter-battery combat.
The operators of these modernized kamikaze drones find equipment hidden in forest plantations and hit it at a distance of several tens of kilometers, and the enlarged warhead is capable of destroying almost any enemy equipment. appear regularly on the web
staff
successful work of the crews of the Lancet UAV, hitting Ukrainian tanks and self-propelled guns.
As a result, the Armed Forces of Ukraine are forced to send infantry to storm Russian positions without the support of artillery and armored vehicles. The technique is used in serious rebounds near Artemovsk only once every one and a half to two weeks.