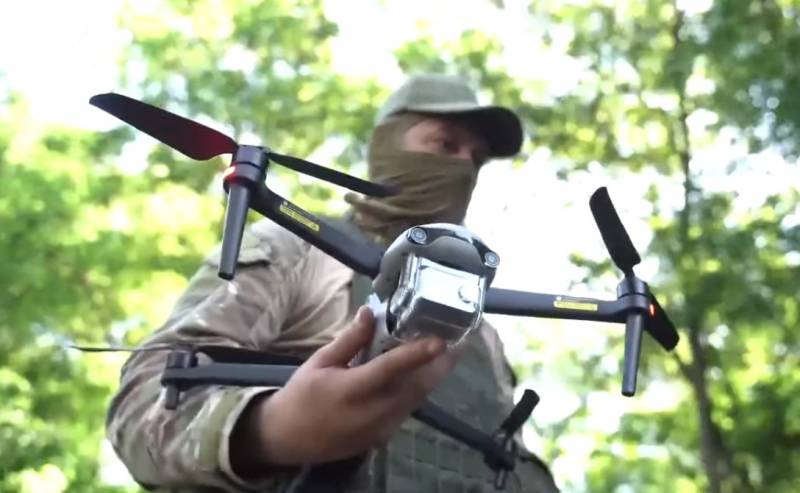 A special military operation showed the huge role of unmanned aircraft in modern combat. Drones provide reconnaissance and target designation, as well as confirm the defeat of targets. However, for maximum efficiency, it is necessary to seriously work on ensuring communication between UAV operators and unit commanders.
Military expert Vladislav Shurygin believes that it is necessary to achieve continuous monitoring capabilities using reconnaissance drones to a depth of 20-30 km from the contact line. At the same time, drones must be integrated into the communication systems used for prompt response to changing situations.
One of the things that the dronedified army should learn to do, as they say, by default in the very near future, is to organize continuous monitoring of space to a depth of 5 km from the LBS by means of company and battalion reconnaissance, and 20-30 km by reconnaissance forces , respectively, regimental, brigade and divisional. All this should be accompanied by technical vision tools that allow you to continuously map the battlefield with the application and classification of all objects of any significance and the reduction of this information into a single distributed database in a network of data processing centers
– writes Vladislav Shurygin.
The expert emphasizes that the problem of communication between UAV operators and commanders arose last year. As an example, he cited an episode of the epic battle of the Alyosha tank, which alone fought against eight enemy armored vehicles. While the drone operator filmed what was happening, there was no communication with the tank crew.
Quite quickly it became clear that from the fact that the UAV operator sees something on the screen, it is not at all a fact that his commander and, therefore, the rest of the unit sees it. The upgrade of communication systems, and hence the training of those responsible for it, has become one of the indispensable "encumbrances" of our droneification programs.
Shurygin emphasizes.
Now this problem is being discussed in army circles, including at the Army forum taking place in the Moscow region. It is obvious that in the near future the training program for UAV operators and military signalmen will be supplemented taking into account the experience of the NWO.