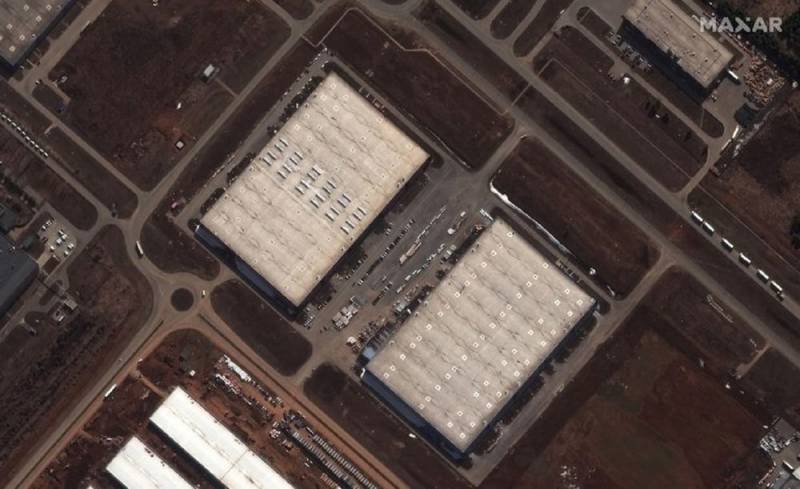 The agreements between Moscow and Tehran provide for the production in Russia of a large number of kamikaze UAVs for the needs of the RF Armed Forces. We are talking about the production at one of the factories in the Russian city of Yelabuga (Republic of Tatarstan) of loitering ammunition Shahed-136, known as "Geran-2". This is reported by the American newspaper The Washington Post, citing some details of the agreement between Russia and Iran.
The publication notes that in the first half of 2023, the first 600 units of products were to be assembled at the mentioned industrial site from components brought from Iran. Another 1332 units should be created by the end of 2023 using already local airframes, which will be equipped with Iranian parts, assemblies and equipment. The remaining 4068 fully localized units want to be released during January 2024 - June 2025.
At the same time, the sources clarified to the publication that now the implementation of the project is "at least a month behind" the specified schedule. The total cost of the project is estimated at 151 billion Russian rubles. During the implementation of the declared program, the Russian side encountered certain difficulties related to
technical
documentation. They have not yet been able to localize the Iranian Mado MD550 piston engine (a copy of the German Limbach Flugmotoren L550E). At the same time, the WP material was supplied with a satellite image from the ubiquitous American company Maxar Technologies Inc., which is engaged in space intelligence in the interests of the US law enforcement agencies.