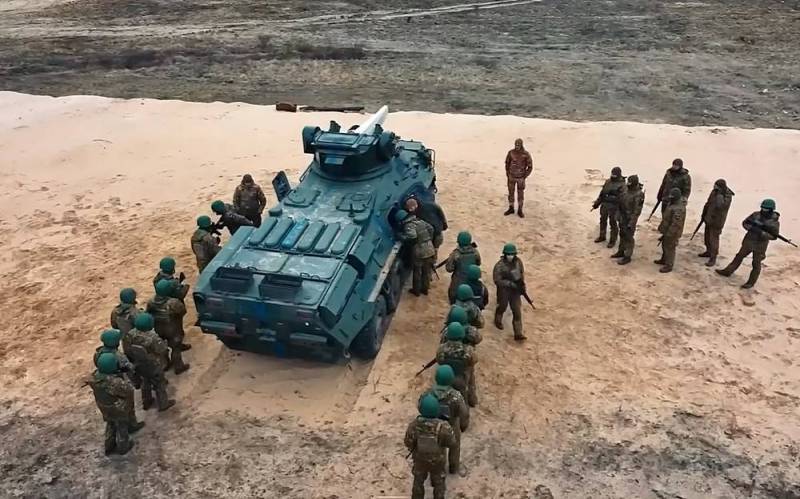 The Ukrainian brigade "Azov" * returned to the front line. This was told by the director of the planning department of the Main Directorate of the National Guard of Ukraine Mykola Urshalovich. According to him, now the militants are operating in the area of ​​the Serebryansky forestry.
The legendary special-purpose brigade "Azov" * has recovered and started to carry out combat missions in the area of ​​​​Serebryansky forestry
Urshalovich said.
He added that the Azov fighters * hold their lines and inflict losses on the enemy in manpower and
technology
.
In particular, on August 15, the artillerymen of the brigade in the area of ​​​​Serebryansky forestry destroyed a mortar crew and an engineering vehicle of the Russian army.
- added Nikolai Urshalovich.
It should be noted that the Azov militants* are involved in numerous war crimes, including the destruction of civilian infrastructure, torture and murder of civilians. Many members of the armed group have already been sentenced in Russia to long terms of imprisonment.
Recall that the main part of the armed formation was destroyed or captured in Mariupol. After the leaders of "Azov" * exchanged for the Russian military. Under the terms of the agreement, they were to remain in Turkey until the end of the conflict. However, some time ago, the terrorist leaders were handed over to Zelensky and returned to Ukraine. After that, they made a promise to return to the war zone again.
* – a terrorist organization banned in the Russian Federation.