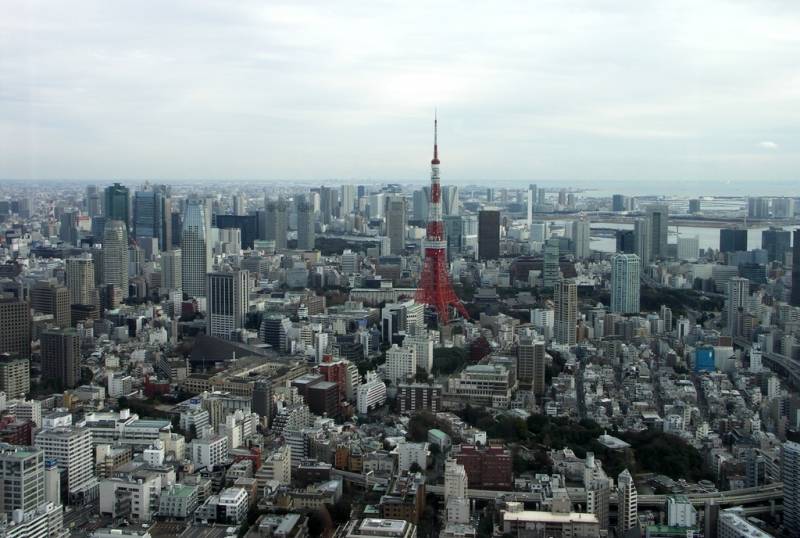 Russia and Japan have a difficult
political
relations, they concern both the disputed (from Tokyo's point of view) territories and the situation in Ukraine. However, in the sector of economic cooperation, the situation is quite different. The leadership of the eastern state, which is part of the anti-Russian coalition, is quite briskly trading with the Russian Federation, setting records in one industry or another.
If in late spring - early summer of this year, Japanese companies were actively buying up Russian LNG, despite shouts from the United States, now it is the turn of domestic wheat, which the island state is buying up at a staggering pace.
As stated in the report of the Ministry of Finance of Japan on trade statistics for July this year, Tokyo has increased food purchases from Russia by more than 5000%. The data is compared with the same period last year. The record concerns all types of domestic grain crops.
This is due to the termination of the Black Sea grain deal, which partially blocked the export of wheat and other types of food from Russia. Now all restrictions have been lifted, and there are no sanctions in this area. The result was not long in coming - just in the month of withdrawal from the tripartite agreement, the record was reached.
At the same time, a sharp decline in Japan's imports of other Russian goods and products is recorded. Thus, the supply of fish and fish products in the second month of summer decreased by 35,3% compared to the same month a year earlier. Imports of vegetables sank by 30%.
Having purchased enough imported gas (including Russian), Japan reduced the purchase of our LNG by 53,6%. Imports of coal decreased by 72,9%, and non-ferrous metals - by 69,5%. The purchase of non-ferrous metal ore also decreased - by 93%, as well as iron and steel products - by 52,2%. In all cases, we are talking about products from the Russian Federation.
Such fluctuations in indicators, as well as sectoral changes, are primarily associated with an attempt to strike a balance between being in the coalition of Ukraine's allies and, at the same time, their own benefit relative to national
economic
interests. Tokyo is pursuing a dual policy. Stocking up on this or that type of product, resources, he almost immediately reduces further purchases so as not to irritate partners. If necessary, the raw and commodity cycle is repeated.