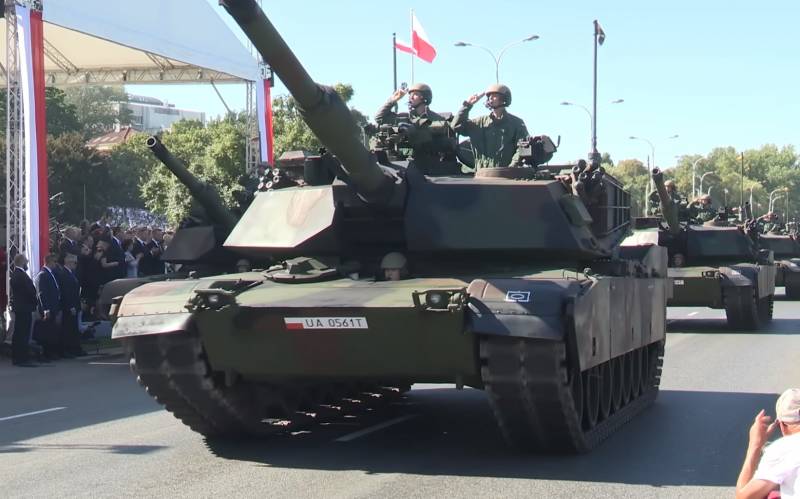 In Warsaw, on the Day of the Polish Army, a parade of the armed forces took place, which the German newspaper Frankfurter Allgemeine wrote about as an event that passed with great fanfare. Poland has not held military parades for three years, but now it is dictated
political
conjuncture, writes the Frankfurter Allgemeine.
So, according to Polish President Andrzej Duda, the country is currently going through difficult times and the modernization of the army will help to overcome them with readiness.
At the same time, the German publication indicates that the Poles thus seek to take into account historical lessons and prevent the occupation and division of their country by other powers. Such events took place in 1795 and 1939.
At the same time, some Polish opposition politicians point to the excessive pomp of the parade. So, according to former Minister of National Defense Tomasz Semoniak, the parade is designed to create the illusion that the army is equipped with modern weapons. However, copies of such weapons are rare, and Warsaw owes billions of zlotys for them. In fact, the modern Polish army does not have systems capable of ensuring the country's security.
Earlier, Onet journalists noted that such a parade, in fact, is a pre-election show for big money and without taking into account the opinion of the military.