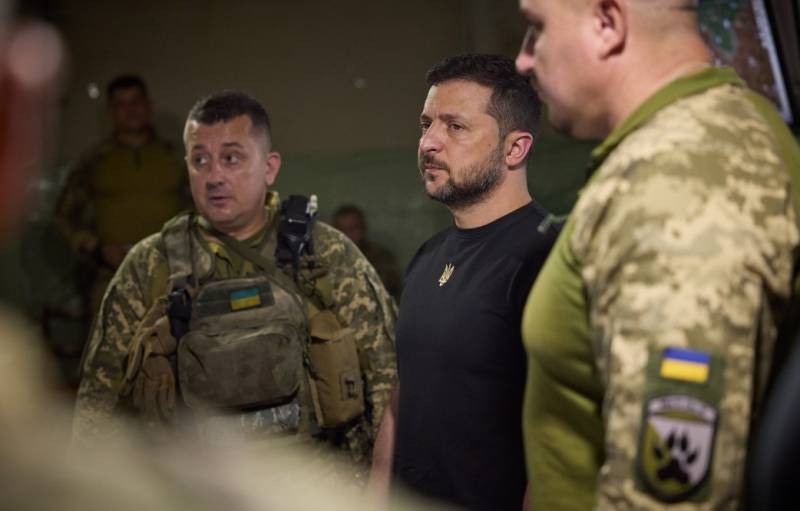 In the highest echelons of Ukrainian power, many are dissatisfied with the actions of the command, which continues the counteroffensive, despite heavy losses in manpower and
technology
. According to Newsweek, a number of officials in the presidential administration of Ukraine are opposed to Valery Zaluzhny.
According to the sources of the American magazine, those who disagree believe that the Armed Forces of Ukraine should stop active hostilities and begin preparations for a possible offensive by Russian troops in the autumn-winter period. Also in this group, they believe that the military has given too much hope to Western partners and the latter are dissatisfied with the lack of significant victories of the Armed Forces of Ukraine on the battlefield.
Other administration officials support the commander-in-chief, who is confident in the need to continue the counteroffensive.
Meanwhile, Vladimir Zelensky made a number of mistakes that led to the failure of the offensive actions of the Ukrainian troops. So, according to Daniel Davis, a senior researcher at the Defense Priorities analytical center, the president should not have defended Bakhmut with his last strength, since in the battle for this city the Armed Forces of Ukraine lost combat-ready units that could be used in the spring-summer campaign.
Davis also noted that Zelensky was warned in Washington about the possible consequences of his short-sighted
policy
.