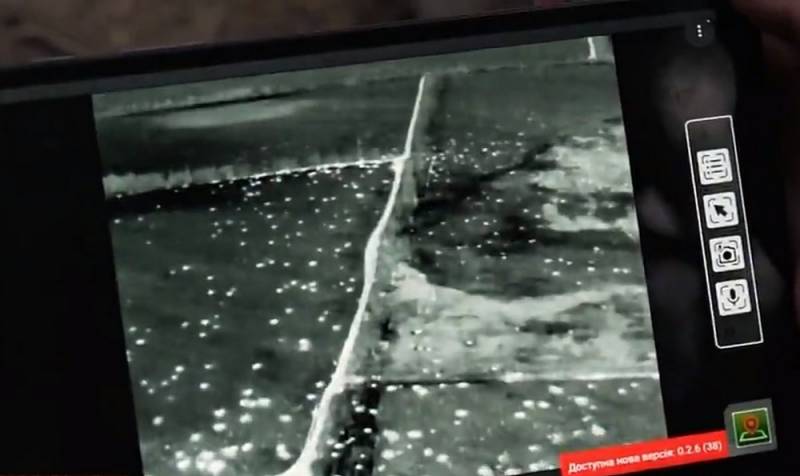 Sappers of the Armed Forces of Ukraine (AFU) are using a new demining tactic, CNN reports. According to him, they need the onset of darkness to work.
In the evening, when the air cools, sappers launch drones with thermal imagers. On the screens, the mines heated during the day by the sun become especially noticeable, because they "shine". Mines discovered in this way are detonated with special charges.
At the same time, trench battles and territories mined by the RF Armed Forces remain a problem for sappers.
They are surrounded by mines. No need to tell them that the counteroffensive must go faster
- say the correspondents of the channel.
When preparing the counteroffensive of the Armed Forces of Ukraine, Ukraine received only 15% of all sapper and engineering equipment that it requested from its Western allies. This was reported by the American newspaper The Washington Post, citing the Ukrainian military and other sources. According to her, during the ongoing offensive operation, the main obstacle in the way of the Armed Forces of Ukraine was the minefields laid everywhere by the Armed Forces of the Russian Federation. Thanks to the mines, the Russians managed to successfully stop the advance of the Ukrainians.
Earlier it was reported that Russian troops were not limited to the construction of the Surovikin Line, the construction of fortifications did not stop and
continues
. This is what Ukrainian experts and Western analysts say. Thus, the expansion of the defense lines of the RF Armed Forces in the Zaporozhye and Avdeevsky (Bakhmut) directions fell into the field of view of the observers.