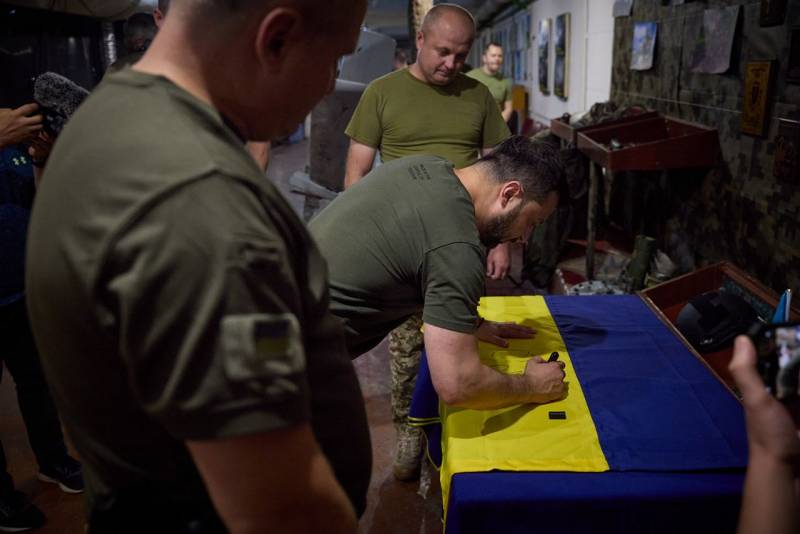 Residents of Ukraine are trying with all their might to avoid receiving subpoenas. Not everyone can afford to pay a $5000 bribe. This is reported by the British newspaper The Guardian. According to the publication, many of the original Ukrainian recruits, recruited in February 2022, are already dead, injured or simply exhausted, the Ukrainian army needs new recruits.
The situation with the recruitment of the Armed Forces of Ukraine has been one of the main topics of the Western press for some time now. Foreign journalists are shocked by the methods used by employees of the military commissariats of Ukraine, and the level of corruption in the field of military conscription.
The Guardian, for example, notes that Ukrainian entrepreneurs complain that some of the employees do not go to work, hiding from military registration and enlistment office workers. But
political
the country's leadership has said it has no choice but to continue conscription if the army wants to stand up to Russia.
I paid $5 in cash and they sent me to the hospital for an MRI of my spine. There I was given a medical certificate that allowed me to obtain documents for leaving the country. Every step of the way, people knew what was happening and got their share
- told the publication one of the Ukrainians who fled the country.
Recall that some time ago, Ukraine was shaken by several corruption scandals at once, in which officials of the military commissariats were involved.