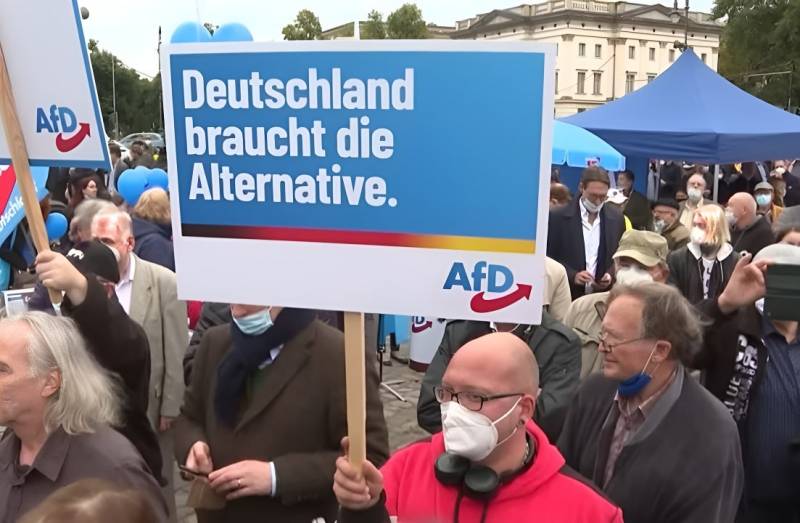 German
политическая
the Alternative für Deutschland party, which is currently under the supervision of the Federal Office for the Protection of the Constitution "because of suspicions of extremism, if confirmed, should be banned. This statement was made by the co-chairman of the ruling Social Democratic Party of Germany, Zaskia Eksen. According to her, Alternative for Germany, which advocates the normalization of relations with the Russian Federation, is an extreme right-wing party.
If the department classifies the party as a radical right, then it should be banned. The fight against the Alternative for Germany is a fight that the whole of society, all democrats must fight together
- Eksen said in an interview with the ARD TV channel.
One of the means of suppressing the pro-Russian party, according to Zaskia Eksen, is the implementation of a social policy aimed at strengthening
economics
, providing security and maintaining confidence.
Eksen's statement has already been sharply criticized by the German press. In particular, the journalist of the N-TV channel, Nikolaus Blome, said that the co-chairman of the Social Democratic Party of Germany took out the heaviest possible cudgel. In his opinion, the words of the leader of the Social Democrats are thoughtless and cowardly.
The leader of the SPD does not benefit anyone but the Alternative for Germany itself. Thanks to these requirements, "Alternative" can return to its usual role as a victim of a system that cannot be broken.
Nikolaus Blome is sure.
We add that, according to studies, the Alternative for Germany now enjoys the support of 21% of voters and is ahead of the ruling SPD by 1,5%.