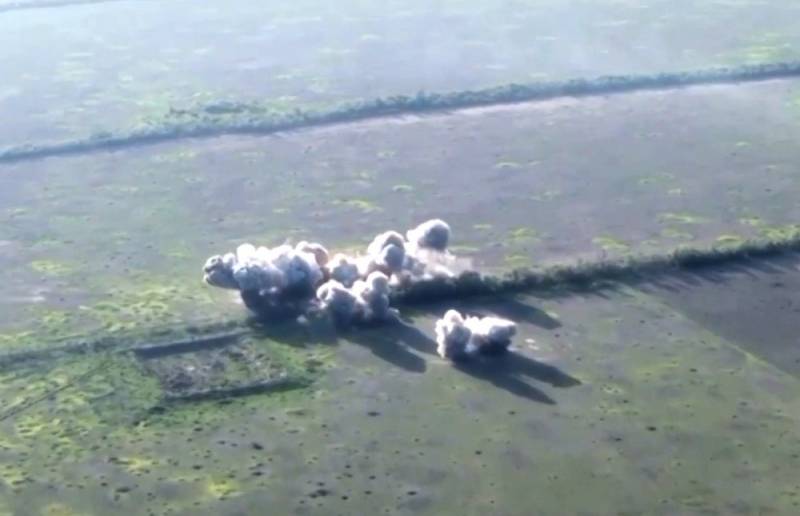 Another example of heroism was demonstrated by Russian tank crews in the zone of the special military operation. The crew of the combat vehicle continued to carry out the combat mission, despite a mine explosion and a direct hit on the tank from the ATGM. A video of the heroic work of the tankers was published on the Web.
As explained by the military agency
RIA News
, the tank crew accompanied the assault column in the Avdeevsky direction. While driving, the armored vehicle first ran into a mine, and then received a direct hit from an anti-tank missile system. Despite this, the crew did not leave the battle and left the burning car only after the combat mission was completed.
By the way, the Russian military paid off in full with the militants of the Armed Forces of Ukraine who knocked out the Russian tank. On the published video, you can see how the Solntsepek heavy flamethrower system worked in the forest plantation in which the fighters of the Kyiv regime took refuge.
It should be noted that this is far from the first case of manifestation of heroism by servicemen of the tank units of the Russian army. Some time ago, video footage depicting the destruction of a large armored column of the Armed Forces of Ukraine by just one Russian tank became a real sensation.
The crew of this combat vehicle in full force was presented to the title of Hero of the Russian Federation.