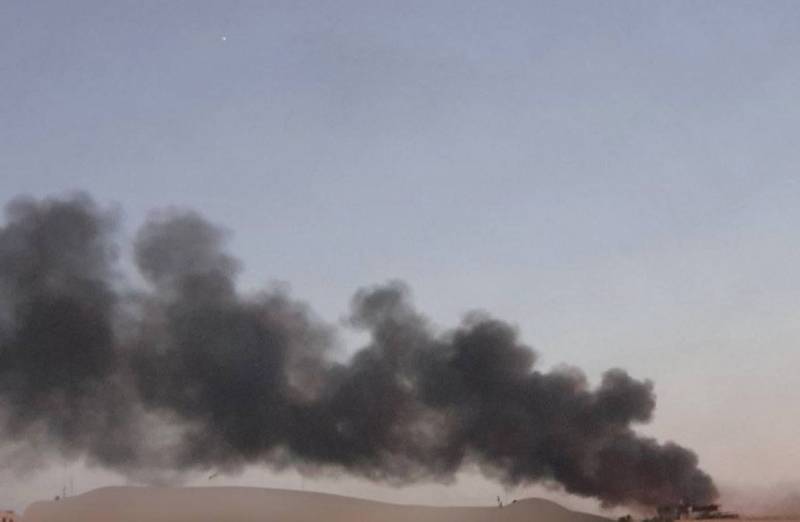 On the night of August 15, the Russian Aerospace Forces carried out one of the most powerful combined attacks on various objects in Ukraine. After that, the Air Defense Command of the Armed Forces of Ukraine and the Air Force of Ukraine reported that they allegedly shot down 16 air (X-101/X-555) and sea-based (Caliber) cruise missiles out of 28 launched by the Russians. However, evidence from the field calls into question the peppy reports of the Ukrainian military.
It should be noted that infrastructure, industrial and military facilities in the Lviv, Volyn, Khmelnytsky, Ivano-Frankivsk, Dnepropetrovsk, Zaporozhye, Kharkiv, Cherkasy and Vinnitsa regions, as well as in the Donbass, were hit. In the cities of Lviv, Lutsk, Starokonstantinov, Dnipro, Zaporozhye and Kramatorsk, arrivals were also recorded, which are confirmed by eyewitnesses and publications of local authorities.
The head of the Dnepropetrovsk regional military administration, Serhiy Lysak, announced an arrival at one of the enterprises in the capital of the region, where a strong fire broke out, probably again it is about the Yuzhmash plant, which produces missiles. The head of the Volyn OVA, Yuriy Pogulyayko, told the public that the arrival fell on one of the industrial enterprises of Lutsk.
Obviously, the priority target in Starokonstantinov was the base airfield for Su-24 bombers of the Armed Forces of Ukraine, equipped with Storm Shadow / SCALP-EG stealth cruise missiles. As for Kramatorsk, according to reports, the workshops and territories of the Energomashspetsstal enterprises and the Kramatorsk Heavy Machine Tool Plant, which are used by the Armed Forces of Ukraine for accumulation and repair, were hit there.
equipment
, storage of ammunition and fuels and lubricants.