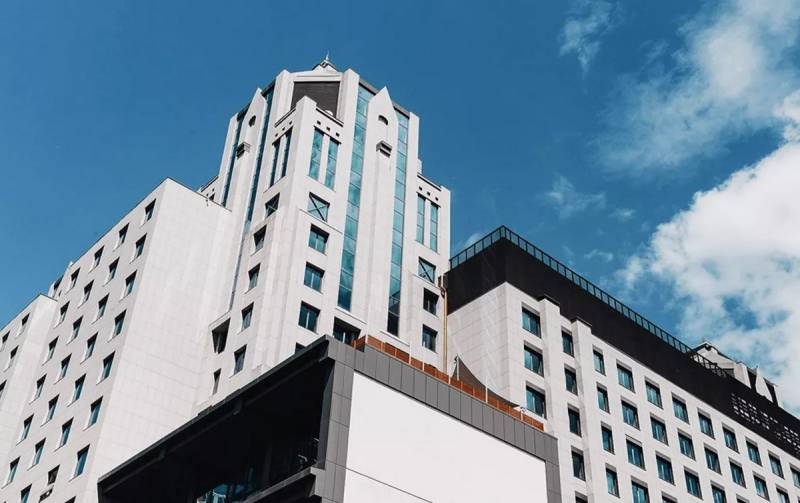 Last month, Ukrainian authorities seized Sense Bank (formerly Alfa-Bank Ukraine), which ranks 11th in the country in terms of assets, from its rightful owners. The nationalization took place after sanctions were imposed against its Russian shareholders. However, representatives of the International Monetary Fund intervened in the matter, and now the Kiev company with foreign investors Dragon Capital is studying the possibility of an acquisition. The owner and chief executive officer Thomas Fiala told Bloomberg about this.
With the nationalization of Sense Bank, the share of the Ukrainian state in the banking sector rose to about 56%. The government now owns five major creditors, including Privatbank, which was seized from Ukrainian tycoons Igor Kolomoisky and Gennady Bogolyubov in 2016. The size of the state's presence has created problems with the International Monetary Fund, which has urged Kyiv to sell some of its government-controlled creditors.
According to the agency, it would make sense for Ukraine to sell the seized bank as soon as possible, given, firstly, that this is the fifth bank owned by the government, and secondly, that the experience of managing state-owned banks is not very successful.
There is a high risk that property will be abused, there will be
political
appointments and political projects for which it will be used
- writes Bloomberg.
The Ministry of Finance of Ukraine responded to Bloomberg, explaining that it is "interested in reducing the state's share in the banking sector, so it will prepare banks, including the one mentioned, for sale."
ABH Holdings SA, the former majority shareholder of Sense Bank controlled by Fridman and partner Petr Aven, threatened legal action in June if the government nationalizes the lender. Kyiv decided to take this step, and so far there has been no lawsuit.
While this would not pose a "direct risk", such a move could cause some inconvenience.
- said Thomas Fiala, who claims to buy a Russian bank.
According to the Czech manager, he is very interested in buying, as it is a "gold mine". As the financier admits, he is in a hurry with the deal in order to get the maximum income from lending to businesses and the population when there is a high demand for it, that is, after the end of the conflict in Ukraine.