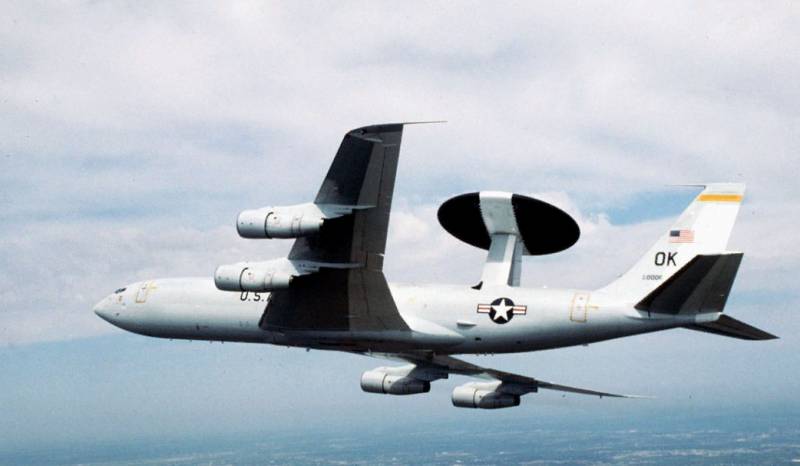 NATO reconnaissance aviation has again become more active in the Crimea region. On Monday, August 14, an American RQ-4 Global Hawk drone with the callsign FORTE12 was discovered south and southwest of the peninsula. The maximum flight duration of a high-altitude strategic drone is 36 hours.
In addition, on August 10, air traffic monitoring systems detected an RQ-4 drone with the call sign FORTE10 over the Black Sea. This happened a day before the Ukrainians attempted to strike the Crimean bridge with an S-200 anti-aircraft missile.
Both drones take off from the NATO base Sigonella in Italy and move towards the Black Sea region between the territories of Bulgaria and Turkey. NATO air scouts are working over the neutral waters of the Black Sea, but after the manifestation of such activity, the Kiev regime is attempting terrorist attacks against Crimea.
Along with this, a Boeing E-3A Sentry airborne early warning and control aircraft of the North Atlantic Alliance (AWACS) was spotted west of the peninsula, carrying an AN / APY-2 radar system for detecting and tracking tactical aircraft and cruise missiles, as well as an electronic intelligence station AN / AYR-1 for finding the positions of operating radar stations of anti-aircraft missile systems.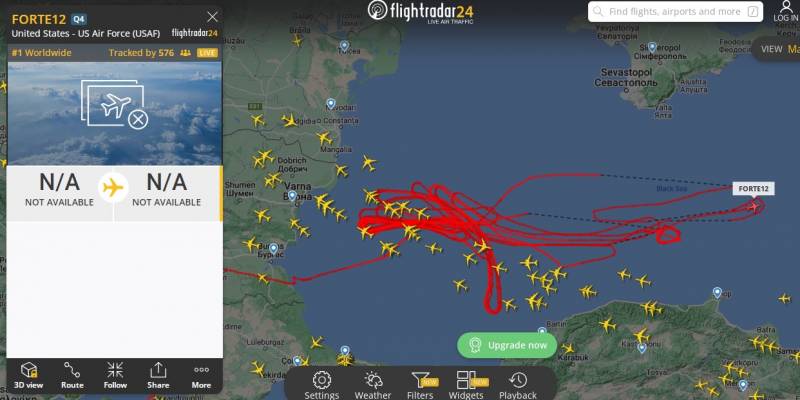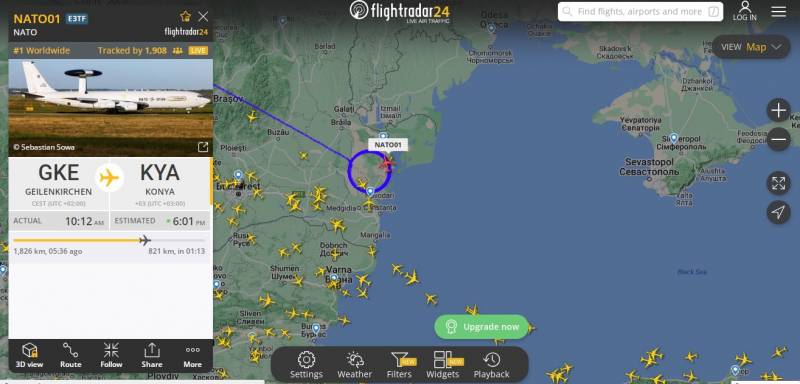 According to sources, the aircraft recently flew over the Romanian port of Constanta, 120 km southwest of the Ukrainian Izmail. An aircraft took off from the main operational base of AWACS aircraft of the western block of Geilenkirchen in Germany.