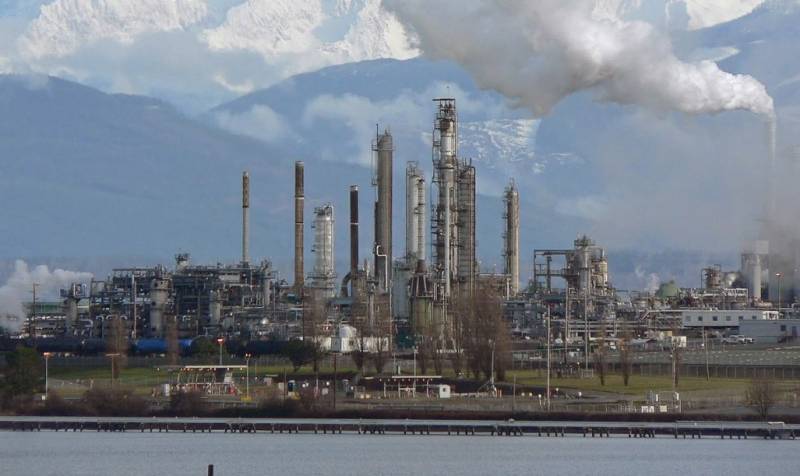 Imports of Russian oil to Pakistan have been suspended after the processing of this raw material produced 20% more fuel oil than gasoline and kerosene, reports The News International, citing sources. The Pakistani oil refinery Refinery Limited (PRL) said that it manages to make more gasoline from Arab oil.
PRL explained that in this situation, the benefit from importing Russian crude oil turned out to be limited, since fuel oil is cheaper on the market than gasoline or distillates. How it turned out that the plants processed Russian raw materials in such a "strange" way is not explained.
Experts believe that the issue is not
technological
character. In their opinion, the problems arose because of the terms of the contract, since refineries in Europe and the United States have always perfectly processed the Russian grade of Urals oil, there were no such complaints.
Sources of the publication also assure that fuel oil is only a pretext. They hinted that in order to resume supplies, the Russian Federation should create a special price discount for Pakistan.
The News International reported that two ships carrying crude oil from the Russian Federation arrived at the port of Karachi on June 11 and 26, after which not a single Russian ship with oil entered Pakistan.
Earlier it was reported that on June 11, for the first time in several years, Karachi
arrived
a large consignment of Russian crude oil, as Prime Minister Shahbaz Sharif personally spoke about. At that time, the Western press claimed that the first shipment to Pakistan could be the last, as the Russian Federation wants a new long-term contract in yuan. And the cargo in Karachi is a test entry to the market. It was assumed that future negotiations were to concern precisely this side of the energy cooperation between the two countries.