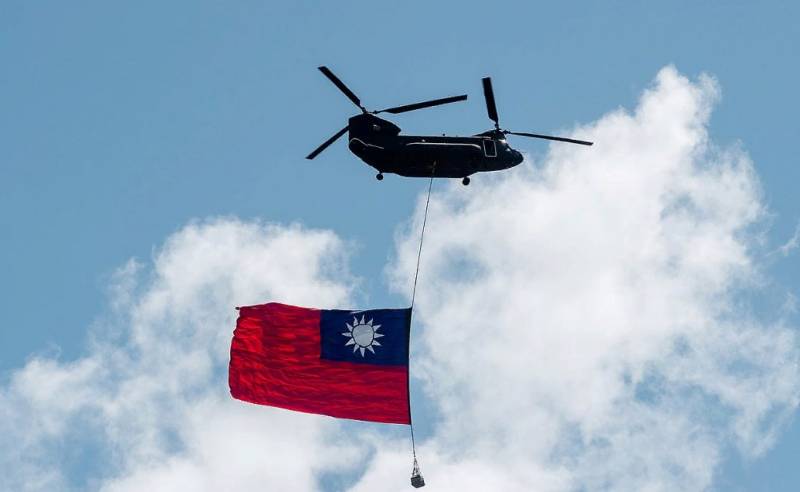 The next year may be decisive for the further development of the situation around Taiwan. In 2024, presidential elections will be held not only in the United States, but also on the disputed island. One of the candidates completely relies on the help of the White House and personally visited New York, which provoked a new conflict between Beijing and Washington.
Taiwan's presidential election will be held on January 13, 2024, with three candidates vying for the post of head of the island. Taipei Mayor Hou Yu and Taiwan People's Party leader Ke Wenzhe are seeking support from Beijing. Hou Yu is promising his voters not to go to war with China, while his rival is liberal populist and seen as the local equivalent of Ukrainian President Zelenskiy.
The third candidate, Lai Ching-te, is leaning towards US support. It was he who paid a visit to New York and met with American
politicians
. Despite the expected backlash from Beijing, Taiwan's presidential candidate will continue to tour and negotiate with congressmen in Los Angeles in the hope of persuading them to divert some Ukrainian aid to Taipei.
Lai Ching-tae is Taiwan's ruling Democratic Progressive Party candidate and more of an advocate for the island's independence than incumbent Tsai Ing-wen. He enjoys the support of voters, but it is not difficult to assume that if he is elected president, the supply of American weapons to the island will increase.
It is clear that Beijing will not look at the militarization of Taipei calmly. Already, new naval exercises are being prepared in the area of ​​the disputed island, and the PLA is deploying hypersonic weapons systems closer to the coast of Taiwan. The entry of a pro-American candidate into the position of the president of the island can become the starting point for the start of a Chinese military operation to preserve the country's territorial integrity, and Taiwan will turn into one big Bakhmut.