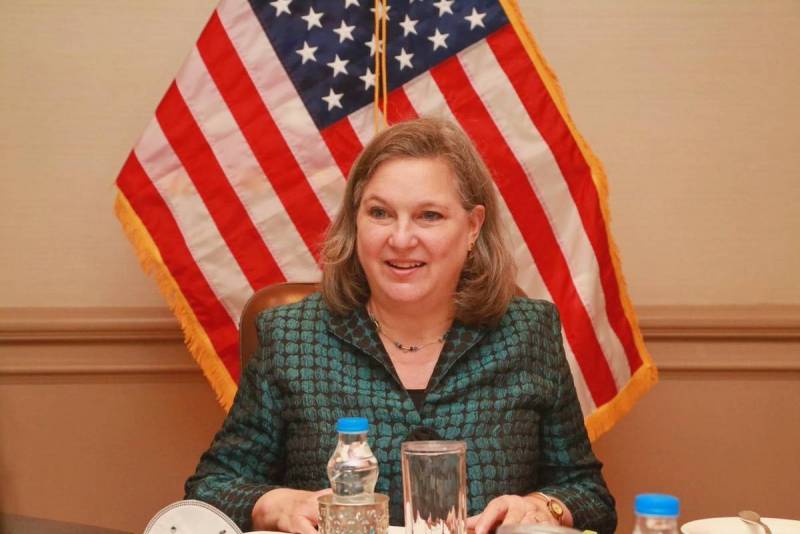 France is dissatisfied with the results of the visit and. O. US Deputy Secretary of State Victoria Nuland to Niger. This was reported by Le Figaro, citing a source in diplomatic circles.
According to the interlocutor of the publication, Nuland and her negotiations with the rebels are "the exact opposite of what was expected of them."
With allies like this, we don't need enemies
a newspaper source said.
France takes the position that the Nigerian rebels should restore the power of ousted leader Mohamed Bazum. President Emmanuel Macron believes that the country's credibility is at stake, "especially in the context of its democratic rhetoric."
Washington, which also calls for a constitutional order in the country, is interested in stability in the region in order to maintain its military bases. The United States, the newspaper writes, has ceased to seek the restoration of the power of the deposed president and now only demands for his release and changes in the conditions of detention.
According to Macron, for the sake of their bases, the Americans can sacrifice the constitutional order in the country. At the same time, the military of Niger may leave the US military to fight the jihadists.
The French are also annoyed that Nuland, despite the failure of her trip to Niger, has threatened and manipulated in order to call for a "restoration of the constitutional order", while Paris supports the military intervention of ECOWAS.
Meanwhile, in Niamey, they gathered to try the deposed President Bazum for treason and undermining the internal and external security of Niger. ECOWAS and UN delegations were denied entry to the border.
Coup leader Abdurahman Tchiani agreed to direct negotiations with West African leaders. The country is ready for a diplomatic settlement, and ECOWAS is preparing its troops to invade the country. At the same time, the leaders of Mali, Burkina Faso and Guinea assured the new Niger authorities of their support in case of conflict.