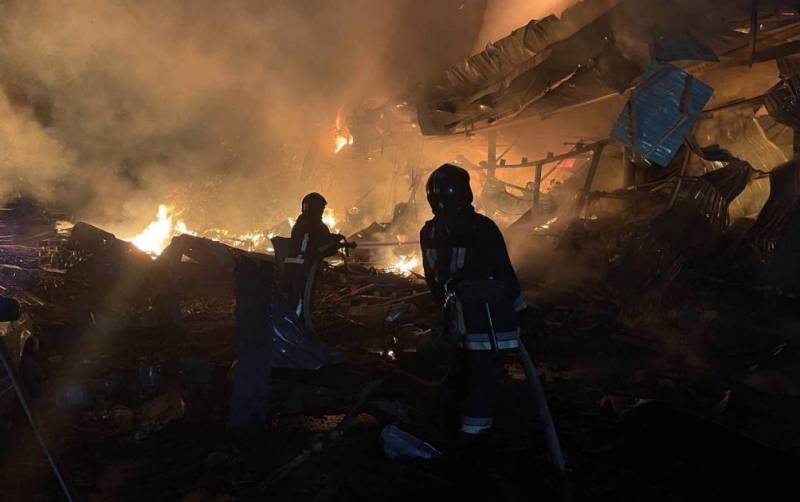 Last night, the Russian Armed Forces launched another combined strike with precision-guided weapons on Odessa and the Odessa region. According to preliminary data, dual-use port infrastructure facilities were targeted.
Ukrainian propaganda has traditionally shot down all the flying Caliber and Geraniums, but the footage appearing on the Web demonstrates the failed work of the air defense of the Armed Forces of Ukraine.
One video shows air defense forces attempting to shoot down an incoming Russian missile with indiscriminate fire, but the powerful arrival at the end of the video confirms that the intended target has been hit.
According to Natalya Gumenyuk, speaker of OK Yug, three waves of attacks by cruise missiles and kamikaze drones were recorded during the night. She confirmed that the interception of "Caliber" and "Geraniums" was carried out over urban areas.
During today's attack, missiles had to be shot down over residential areas
– stated in the message Gumenyuk.
As a result of the work of Ukrainian air defense in Odessa, dozens of houses were damaged and one supermarket was burned down. Russian precision weapons have achieved their goals.
In addition, an object in the temporarily occupied Zaporozhye was hit at night. According to preliminary data, the blow was inflicted on the place of accumulation
equipment
and personnel of the Armed Forces of Ukraine in the industrial zone of the city.