It became known that the naval minesweeper of the Russian Navy "Vice-Admiral Zakharyin" (port of registry Novorossiysk) set off from the Black Sea to the Azov Sea. This was reported by Reuters, indicating that the Sea of ​​Azov has become a zone of increased tension after the incident in the Kerch Strait.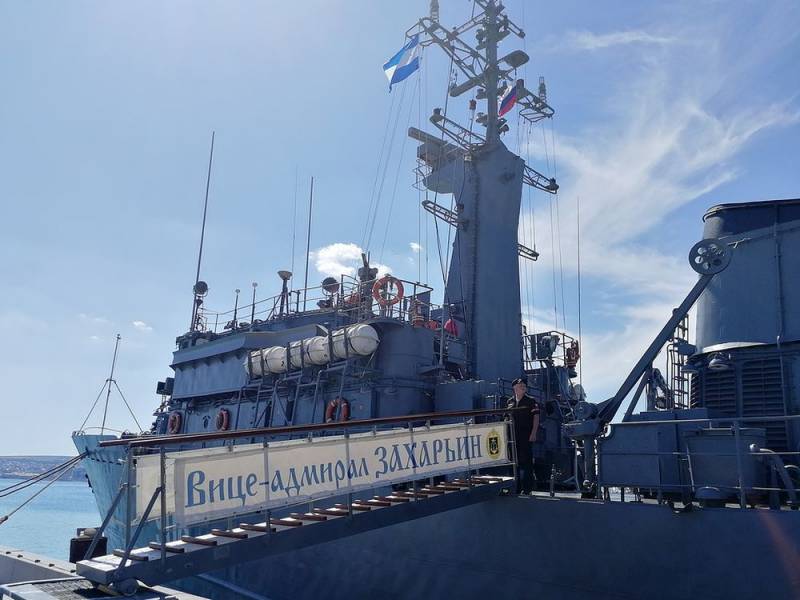 It should be noted that this ship of Project 02668 was launched in 2006 and after it made the transition on inland waterways in 2008, it is part of the Russian Black Sea Fleet. It is equipped with special means for mine clearance and a fundamentally new mine detection scheme. Unlike previous projects, where the search for mines is carried out using minesweepers, he searches for mines at the rate. This is a fundamental difference.
The appearance of such a ship in the Sea of ​​Azov indicates that the military
political
the Russian leadership takes seriously the issues of possible sabotage activity from unfriendly countries. Prior to this, the minesweeper carried out mine defense of the Novorossiysk Naval Base.
It should be recalled that on November 25, 2018, the Kiev authorities, using their Navy,
staged
dangerous provocation in the Kerch Strait. Russia was forced to take measures to protect shipping in its territorial waters. Then Ukrainian ships and their
crews
were detained.