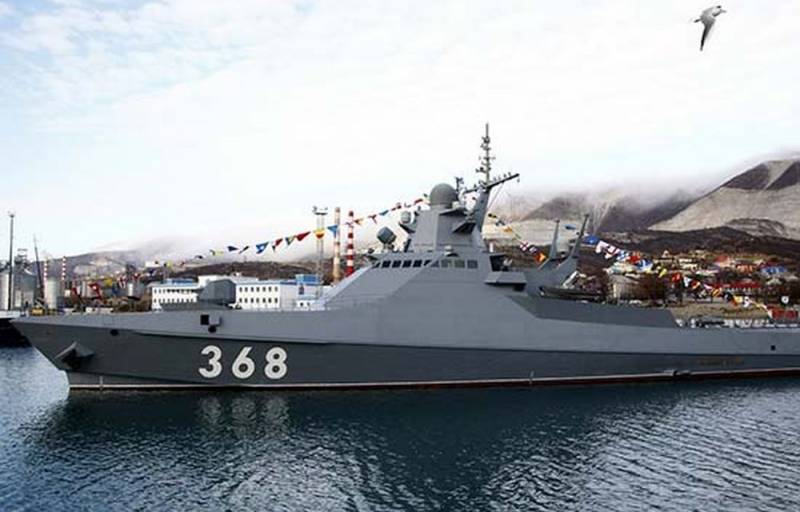 On August 13, Russian military sailors for the first time stopped a foreign merchant vessel for inspection in the Black Sea, which was heading to one of the ports of Ukraine, after Moscow declared this water area temporarily dangerous for navigation on July 20. The Ministry of Defense of the Russian Federation informed the public about this, giving details of what happened.
According to the agency, at about 6.40 Moscow time in the southwestern part of the said sea, the Vasily Bykov patrol ship (project 22160) of the Black Sea Fleet of the Russian Navy, which controlled shipping, detected the Sukru Okan dry cargo ship (Sukru Okan, IMO 8311560), which was heading under the flag of the State of Palau to the port of Izmail on the Danube.
The communiqué clarified that the crew of the merchant ship at first did not respond at all to the Russians' demand to stop for inspection for the transportation of prohibited goods. After that, Russian military personnel began to take measures to force the stop.
Warning fire from automatic small arms was opened from the board of Vasily Bykov. After that, a Ka-29 shipborne transport and combat helicopter with a group of servicemen of the RF Armed Forces was raised from the board of the Vasily Bykov to inspect the merchant ship.
After radio communication, the ship stalled and the inspection team boarded it. Having completed the work, the inspection team left the ship, which continued to move to the port of Izmail, which has year-round navigation.
Black Sea Fleet ships continue to patrol in designated areas
summed up in the communiqué, which was made clear that Russia had moved from words to deeds.