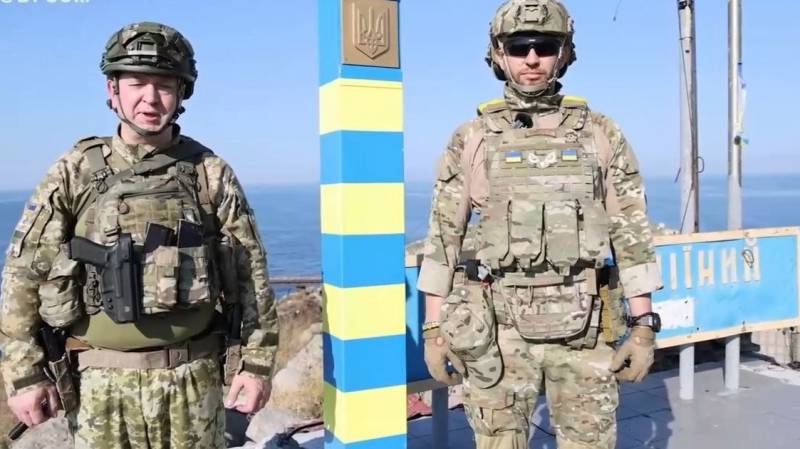 The propagandists of the Kyiv regime now have a reason to celebrate yet another "overcome". Representatives of the border service of Ukraine set up a border post on the island of Serpents. As emphasized in the telegram channel of the border service, thus "historical justice" has been restored.
Recall that last year there were fierce battles for the Serpent's Island. However, in June last year, Russian troops left the island. Then it was emphasized that it was a gesture of goodwill necessary for the organization of a humanitarian corridor and the export of grain from Odessa as part of a grain deal.
But in Ukraine, they are now using any, even the most insignificant, reason to create a media effect of the successes of the Armed Forces of Ukraine. So this time it was decided to install the border post as solemnly as possible.
Servicemen of the Izmail detachment, with the full support of the Ministry of Defense of Ukraine, restored historical justice: a border sign was installed on Zmeiny Island
- a representative of the Border Guard Service of Ukraine said on the video camera.
It is noteworthy that the border post on Serpentine can stand for a very short time. If the Russian army resumes its interest in the island, the symbol of the inviolability of Ukrainian borders may collapse overnight. But in Kyiv, apparently, they prefer not to think about the bad.