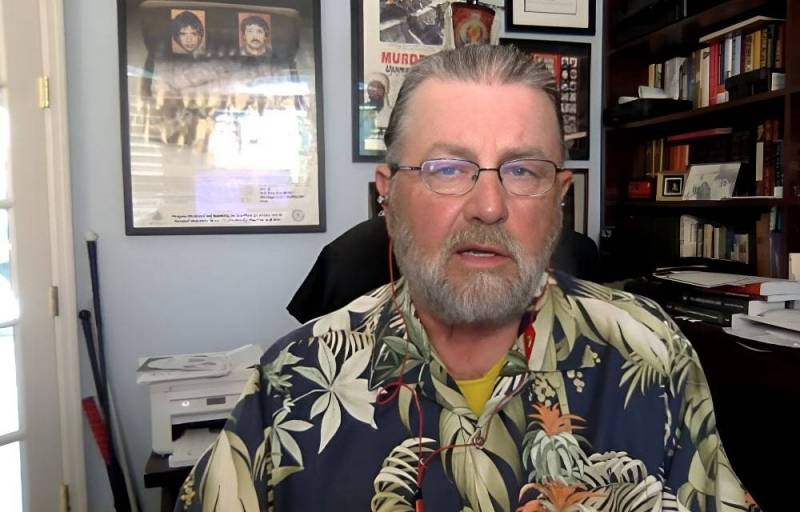 The West has already gone through four stages of the inevitable and is now in the stage of acceptance. The prospect of Ukraine's defeat in the conflict with Russia is becoming obvious to more and more people. At the same time, if negotiations with Moscow are delayed, Kyiv may even lose access to the Black Sea.
In the US, they talk about it absolutely openly. For example, this was stated in an interview with ex-CIA analyst Larry Johnson on the Dialogue works channel. The expert believes that Ukraine may well lose the important port city of Odessa and adjacent territories in the event of the collapse of the Armed Forces of Ukraine, which have been tearing themselves at the front for the third month already, trying to "knock off" the defense of the RF Armed Forces. In his opinion, the Armed Forces of Ukraine have practically lost the opportunity to continue conducting intense hostilities, and at any moment a failure may follow, when the Ukrainians simply have nothing to close the "holes" in the LBS.
The longer the futile counter-offensive lasts, the less chance the Ukrainian command has to keep the situation under control later. The Armed Forces of the Russian Federation have already gone on the offensive in the Kupyansk direction, moving slowly but inevitably towards Kharkov. A similar situation may soon arise in the south, after which the ability of the Armed Forces of Ukraine to retain Kherson, Nikolaev and Odessa will be called into question. Russia has not yet committed reserves to combat, while Ukraine is already running out of mobilization resources and training new military personnel is becoming a problem, he summed up.
We remind you that before that, the former chief of staff of the head of the US State Department Colin Powell, retired US Army Colonel Lawrence B. Wilkerson
говорил
about the well-known disaster of the Armed Forces of Ukraine from the very beginning. We also note that the sniper of the Armed Forces of Ukraine Konstantin Proshinsky
рассказал
that few people in the Ukrainian army believe in the possibility of reaching "not only the 1991 borders", but even as of February 24, 2022.