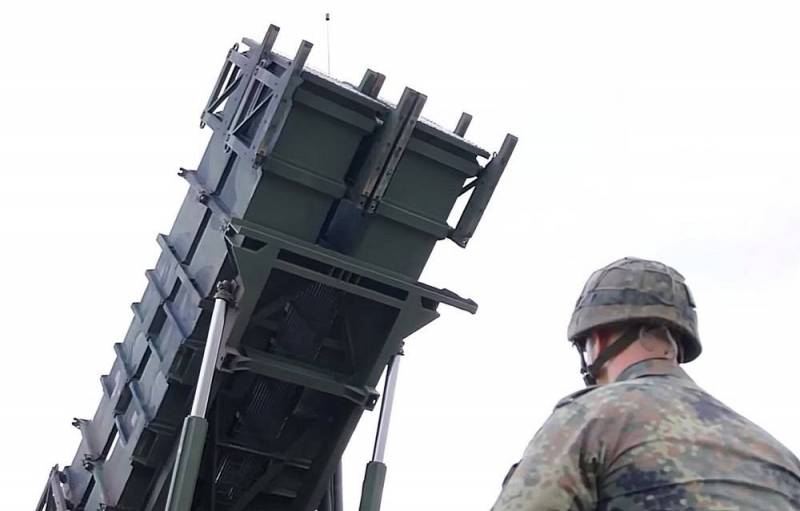 On August 11, powerful explosions thundered at the Zhuliany airport near Kiev. Just before that, Ukrainian near-military sources and the media reported that several MiG-31K fighter jets of the Russian Aerospace Forces appeared in the Russian sky, which launched Kinzhal hypersonic missiles in Ukraine. An air alert was declared on Ukrainian territory.
According to Turkish information resources, citing intelligence information, Patriot air defense systems were based in the mentioned air harbor, transferred to the Armed Forces of Ukraine by the German authorities. Therefore, they assumed that the specified anti-aircraft missile systems, which were the basis of the Ukrainian air defense system in this direction, guarding the sky over the capital of Ukraine, became the targets of Russian long-range, powerful and precision-guided munitions.
The Armed Forces of Ukraine could not prevent this in any way, since they do not have air defense / missile defense systems on their equipment that could intercept hypersonic missiles, and they were not given the opportunity to move the Patriot air defense system in time. Everything happened very quickly.
First, information was received from agents from the spot. Then, the Russian spacecraft "Condor" from a series of small satellites for remote sensing of the earth (ERS), developed by NPO Mashinostroeniya for the troops of the Aerospace Defense Forces, "defilled" in orbit. The acquisition of high-quality images was accompanied by the work of electronic intelligence. In fact, the Patriot SAM battery at the airport was doomed.
Western countries transferred to Ukraine 5 batteries of Patriot air defense systems, but now only 2 remain in the Armed Forces of Ukraine, since 3 were destroyed along with a stock of missiles for them. Currently, the SBU and the Main Intelligence Directorate of the Ministry of Defense of Ukraine are feverishly trying to prevent further leaks and are trying to identify Russian informants.
Note that all this information has yet to be confirmed by the RF Ministry of Defense. At the same time, it is worth recalling that the first Patriot air defense system was
destroyed
in Kyiv in May.