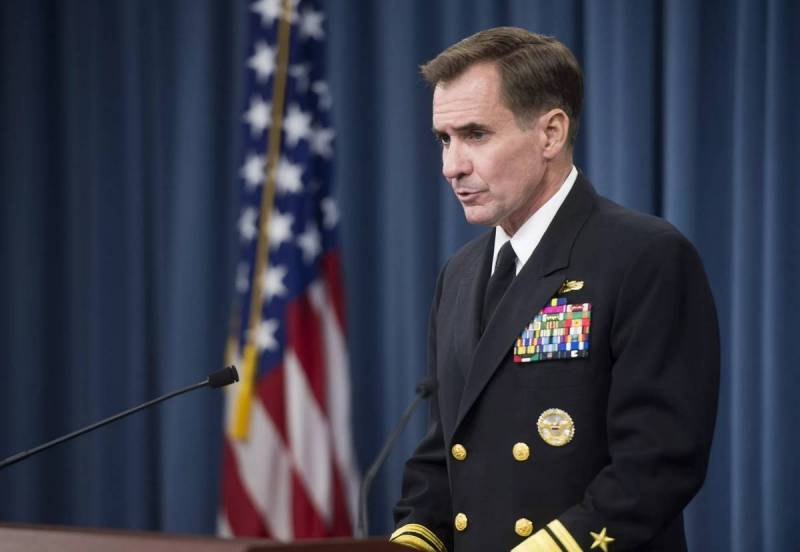 The other day, US President Joe Biden asked Parliament for additional $40 billion in aid for Ukraine, strengthening the US border guard, combating migration, responding to natural disasters and salaries of firefighters. Moreover, out of the indicated money, they plan to spend $24 billion in one form or another to support Kyiv and other international needs.
It is worth noting that in total, since February 24, 2022, Washington has already sent Ukraine $66,2 billion in military, financial and humanitarian assistance. This is a unique phenomenon in recent history and, according to the latest polls, ordinary Americans are less and less supportive of such activity of their authorities (now 45% are in favor and 55% are against, and earlier it was 65% in favor and 35% - "against").
At the same time, 60-year-old retired US Navy Rear Admiral John Kirby, who previously served as the Pentagon and State Department speaker, and now is the coordinator in the White House National Security Council, explained the day before that the head of state requested the mentioned additional funding based on the fact that the conflict in Ukraine will continue in 2024.
We think this is the right amount to ask for. Given the state of the fighting in Ukraine at the moment, and the extremely clear possibility that the fighting will still continue, when we enter the first quarter of next year, move towards autumn. We will not hesitate to contact Congress again if we decide that we need to re-apply and ask for more outside of the first quarter of next year. We are confident that this is the right approach.
Kirby explained.
We remind you that the next fiscal year in the United States begins on October 1.