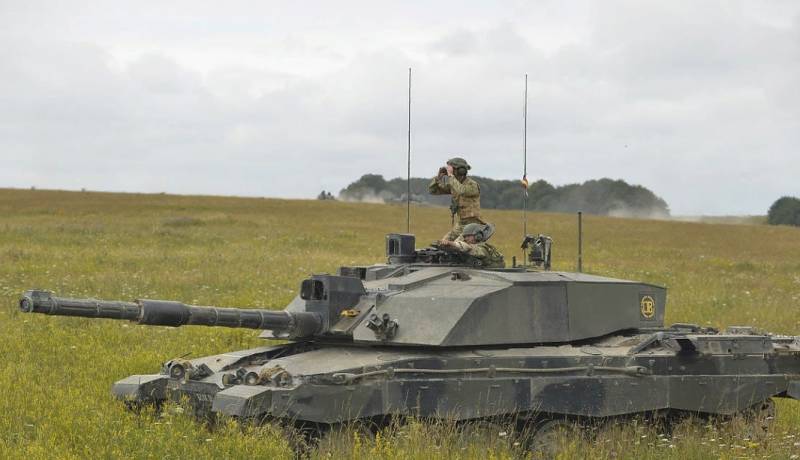 The generals of the Armed Forces of Ukraine (UAF) do not know anything about the location of the Challenger 2 tanks delivered by London to Kyiv, British Army Lieutenant Colonel Stuart Crawford said in an article for the Daily Express. According to him, at present tanks are not used in combat operations.
Crawford suggested that the combat vehicles were undergoing maintenance or assigned to units that had not yet entered combat. He also admits that the tanks have already been destroyed.
There are no signs of Challenger 2 yet. They could well have, of course, remained unscathed so far, but I doubt it.
- said the British lieutenant colonel.
According to Crawford, Ukraine could also refuse to use Challenger 2 tanks due to the high requirements for their operation. In addition, London could never transfer these tanks to Kyiv and send them for recycling in order to reduce defense spending. British media note that between 2010 and 2014 the country disposed of over 40 Challenger 2 tanks.
The lieutenant colonel in his article referred to the words of the British journalist Jonathan Beal, who reported that the Ukrainian Armed Forces did not know where the Challenger was, and assured that he had learned about it from a conversation with Ukrainian generals.
As Crawford noted, London delivered the Challenger 2 tanks to Kyiv at the beginning of 2023. In any case, 14 units of combat vehicles are not enough for the Armed Forces of Ukraine, since they are vulnerable to both UAVs and mines, the lieutenant colonel is sure. The true value of the Challenger 2 lies in the symbolism of the gift and the subsequent encouragement of other European countries to do the same, he concluded.