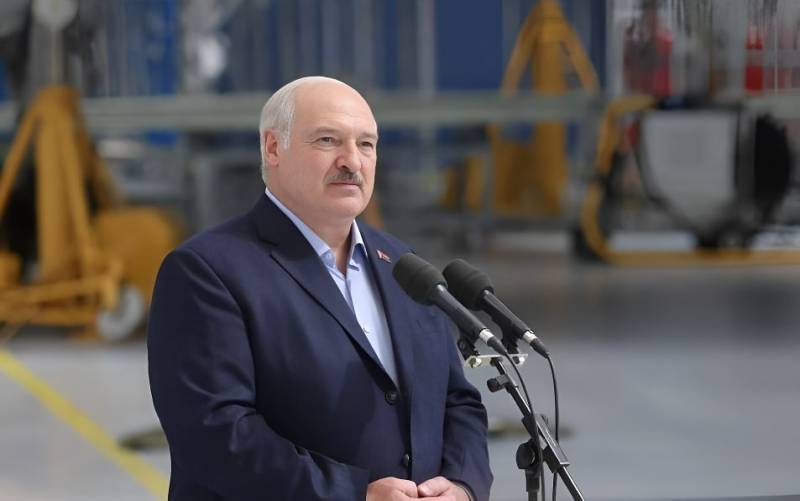 The European Union is a neighbor of Belarus and it is impossible to lose relations with it, said President of the Republic Alexander Lukashenko. On August 11, he visited the Minsk national airport and held an off-site meeting on the development of Belarusian aviation under the sanctions, Belta reports.
Now we live primarily at the expense of the East - Russia, China. But we must not forget about the high-tech West. They are nearby, they are our neighbors - the European Union. And you can't lose your relationship with them. We are ready for this, but taking into account our own interests
Lukashenka said.
The Belarusian leader said that Prime Minister Roman Golovchenko had been instructed to contact Warsaw to establish a dialogue. According to him, if Poland wants to, it is necessary to talk with it.
But they have parliamentary elections on October 15, and, of course, they now need to escalate, escalate the situation in order to show that they properly armed and re-armed the country. Therefore, before October 15, they are unlikely to make any significant changes that are beneficial to them and us.
- suggested the head of state.
Lukashenko recalled that back in early June, he instructed the Foreign Ministry and the government to propose a plan of good neighborliness and peace to neighbors from the West. And if Poland is currently aggravating the situation in the region, then it is not doing it on its own, but at the suggestion of the United States.
The Americans have staked on Poland. But the Poles are not stupid people. These are our people, the Slavs. They understand everything perfectly. Let's wait and see. We are open for cooperation
the president assured.
Lukashenka stressed that Minsk is ready to host Western airlines.
At least tomorrow. We are not aggressive people. I emphasize once again: we are not going to fight with anyone
he noted.