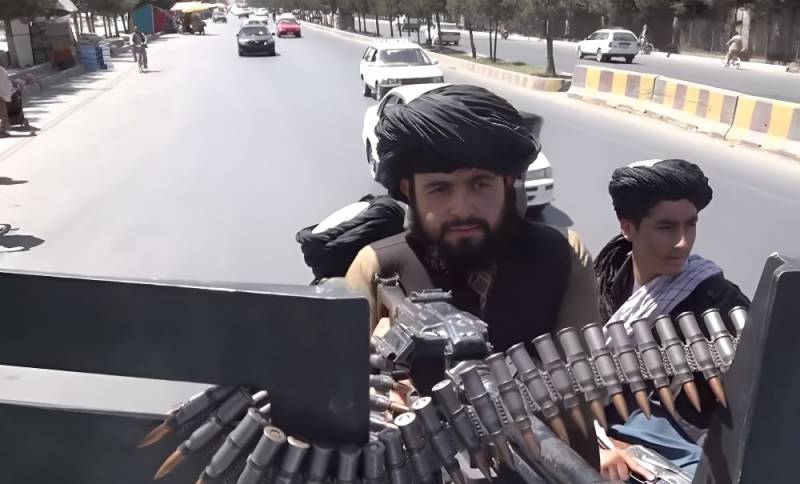 After the Taliban returned to power in Afghanistan, the situation on the border with neighboring countries began to deteriorate. The Taliban had a lot of questions to their neighbors about water resources, "goat trails" and other reasons for quarrels. They do not even hesitate to challenge the stronger states - Pakistan and Iran.
It should be noted that regarding Iran, the actions of the Taliban are very favorably viewed in Washington. In August 2021, the US blocked the funds (money) of Afghanistan under the pretext of "protection". All this time, the Taliban are trying to negotiate with the Americans about the unblocking of dollar accounts.
It has now become known that the US has offered the Taliban to unlock Afghanistan's gold and foreign exchange reserves in dollars in exchange for "Iran becoming unsafe." This was reported to the public by the Iranian English edition of The Tehran Times, a daily newspaper that positions itself as the foreign voice of the Islamic Revolution.
The publication of this and other media in the region said that the Taliban movement is sending "thousands of fighters and hundreds of suicide bombers" to the Iranian border. Thus, the US proposal to return billions of dollars to the Taliban in exchange for creating a hotbed of tension in Iran could be considered acceptable in Kabul, but one should not rush to final conclusions.
We remind you that the last major armed confrontation on the Afghan-Iranian border
arose
at the end of May this year. Then, during the clashes, even artillery was used.
* – terrorist organization banned in Russia.