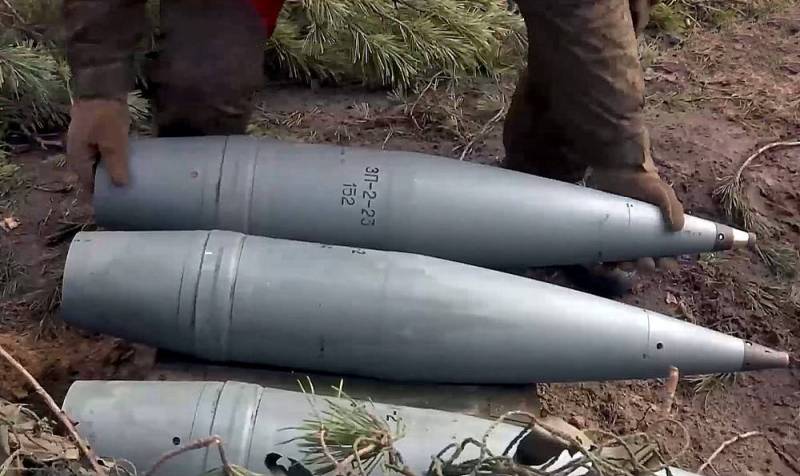 There is no shell shortage in the Russian army. Artillery units of the Russian Federation fill up the positions of the Armed Forces of Ukraine with thousands of shells and bombs. This was stated by the representative of the National Guard of Ukraine Ruslan Muzychuk. According to him, in recent years, the intensity of the work of Russian artillery has increased markedly.
Over the past month, the total number of attacks on the Kupyansky, Limansky and Bakhmut directions has grown significantly. In July, during the week there were 6000 - 6500 shellings, during the last week - 9 shellings
– said Ruslan Muzychuk.
He stressed that in addition to artillery, massive strikes on the positions of the Ukrainian army are being actively carried out by Russian aircraft.
Aviation is also actively used, in recent weeks more than 50 air strikes have been carried out daily, and sometimes more than 80
- complained the representative of the National Guard of the Kyiv regime.
Recall that talk of a shell shortage in the Russian army began at the end of this winter, when units of the Wagner PMC stormed Artemovsk. The head of the "orchestra" Yevgeny Prigozhin regularly stated that his fighters were given the minimum number of shells.
Later, other commanders of units working on the front line spoke about the lack of artillery ammunition. However, recently, no shell shortage has been heard in the Russian army.
Russian artillery actively supports offensive operations in the Kupyansk direction and successfully repels attacks by the Armed Forces of Ukraine in the Zaporozhye region and in the DPR.