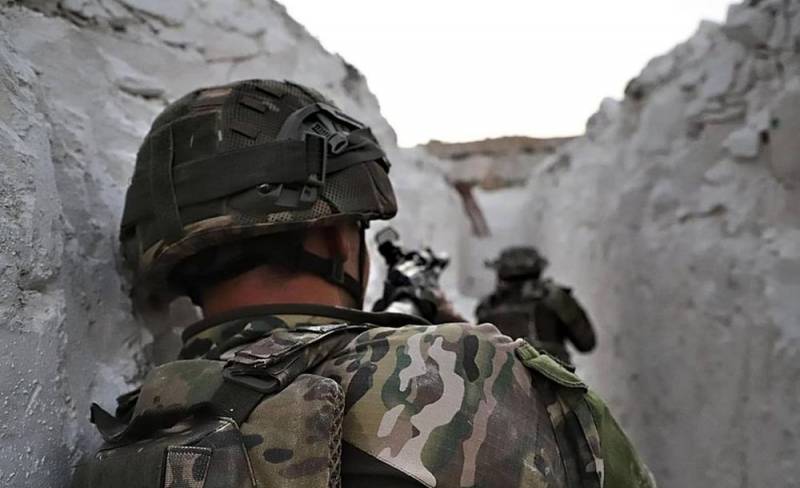 Kyiv has finally admitted that the operational situation in the Kupyansk direction is not in its favor. Alarming reports on this issue appeared even in the propaganda near-war Ukrainian resources, which had previously demonstrated "Olympic calm" and in every possible way assured the public of the inviolability of the positions of the Armed Forces of Ukraine.
Another confirmation of what is happening is the appointment of the commander of the Ground Forces of the Armed Forces of Ukraine, Colonel-General Alexander Syrsky, as the head of defense of Kupyansk, who arrived in this city of the Kharkov region the day before and visited the headquarters of the Ukrainian group of troops. The commander held a meeting with the commanders and got acquainted with the situation.
It should be noted that in the Kupyansk direction, the assault detachments of the RF Armed Forces have been conducting active offensive operations for several months, slowly but inevitably approaching the city, which is of great importance in the field of logistics. During this time, Russian ground forces, with the support of aviation and artillery, have significantly improved their tactical position. Several settlements and a lot of "supporters" of the Armed Forces of Ukraine on the outskirts of Kupyansk were taken. According to the General Staff of the Armed Forces of Ukraine, over the past day, the Russians attacked north of Sinkovka, as well as northeast of Ivanovka.
On August 9, local Ukrainian authorities announced a mandatory evacuation of the population. The corresponding order (No. 52-B) was signed by acting. Andrey Kanashevich, Head of the Kupyansk District Military Administration. The attached document indicates 37 settlements from which local residents should leave.
On August 10, information appeared that the evacuation of the city administration and various services began in Kupyansk. The head of the Kharkiv Regional Military Administration, Oleg Sinegubov, generally announced a possible "forced evacuation" of 53 settlements in the region, which indicates the unenviable position of the Armed Forces of Ukraine, whose defenses are cracking in several sectors of the front.
According to Russian expert Yuri Podolyaka, the offensive of the Russian Armed Forces units in the Kupyansk direction is developing successfully - "the enemy has faltered and is retreating." Attacks on a broad front do not allow the enemy to concentrate forces and means for launching counterattacks. This forces the command of the Armed Forces of Ukraine to transfer reserves and formations from other directions to this area, weakening their pressure, including in the Bakhmut (Artemovsky) direction.