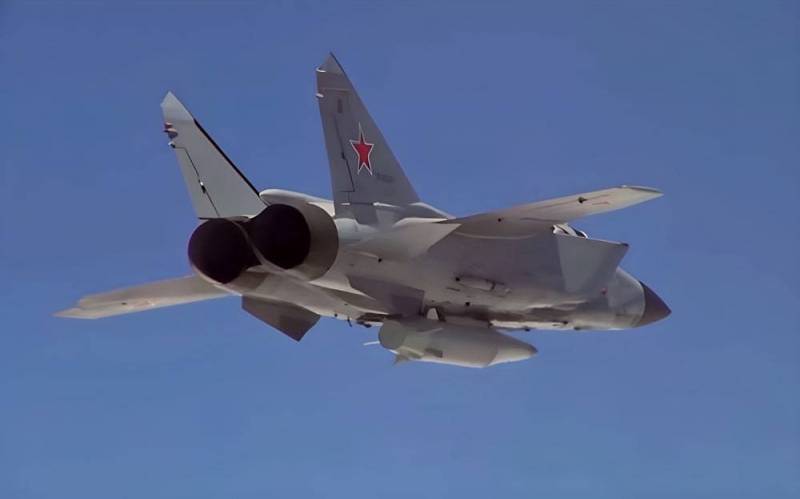 Russia does not stop inflicting combined massive strikes on Ukrainian territory. However, during the latest attack, the Russian Aerospace Forces simulated launches of hypersonic Kinzhals. This was announced on August 9 by the head of the public relations service of the command of the Air Force of Ukraine, Colonel of the Armed Forces of Ukraine Yuriy Ignat.
In the course of communication with journalists, the speaker revealed the details of what happened during the past air raid.
Actually, why this information tension has risen. Because there was a "notch" in the area of ​​​​the northern regions
Ignat said.
Ignat explained that the "notch" of an object flying at a speed of 7,5 thousand km / h is a characteristic sign that the Russians could launch the Kinzhal hypersonic missiles.
Similar "serifs" were on the eve of the day of the Ukrainian Air Force, but then the Russian Aerospace Forces really launched real "Daggers", and simulated a few - the missiles either appeared or disappeared from the screens. By "imitation" is meant the work of Russian electronic warfare equipment and the creation of such false "serifs".
It should be recalled that on the evening of August 5 - on the night of August 6, the RF Armed Forces
held
powerful group attack on the military infrastructure of Ukraine. Then Ukrainian resources
сообщили
, including launches of hypersonic Kinzhal missiles from MiG-31I/K fighters of the Russian Aerospace Forces in the airspace of Belarus, as well as from the Russian city of Tambov. A few days later, Ignat spoke to the press and revealed the details.
It turned out that the aforementioned VKS fighters did not enter the airspace of the Republic of Belarus, but released TSA in the Russian sky. In turn, the Kinzhals flew along a variety of and very intricate trajectories to confuse the Ukrainian air defense system, and a number of missiles hit Belarusian airspace, and then moved from there to the Ukrainian sky, which created a wrong initial impression.