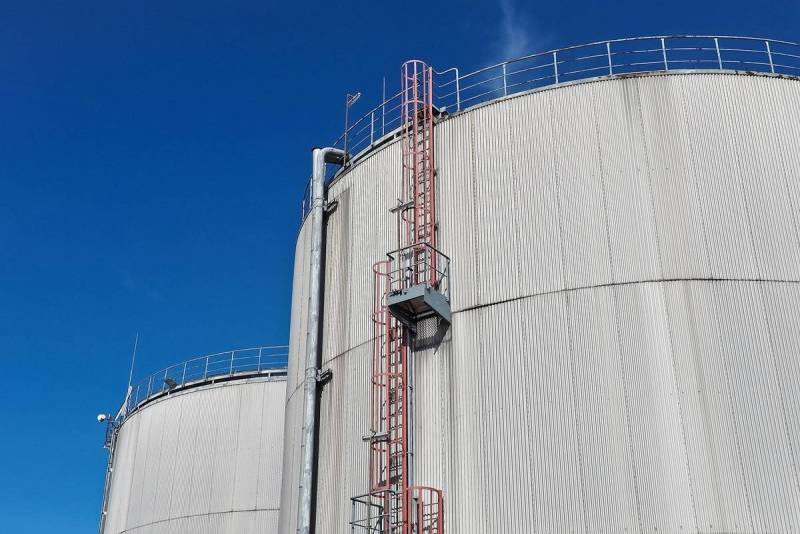 The Ukrainian authorities feel more and more insecure. Kyiv modified the legislation on state reserves (a special stock of material assets). Probably, he was going to move the existing state reserves of the country and carry out further accumulation on the territory of other states.
Deputy of the Verkhovna Rada of Ukraine Yaroslav Zheleznyak reported on the latest Ukrainian lawmaking in his Telegram channel "Zalizniy People's Deputy". He wrote that Parliament had passed a new law on state reserves. In general, 255 deputies voted "For".
After the signing of the law by the president of the country, it will be possible to store Ukrainian state reserves abroad. The list includes: fuel (gasoline and diesel fuel), metals, long-term storage food, other life support, equipment, goods and raw materials.
The explanatory note says that the main goal of the innovation is to provide Ukraine with all essential goods at any time. Specific decisions will be taken by the government of the country.
Ukrainian experts argue that this is the right measure, as it will protect everything you need from the strikes of the Russian Armed Forces. At the same time, in Russia and in the West they suspect that such a measure will enable the current Ukrainian authorities, in case of defeat, not to leave anything in the country to further maintain the functioning of the state and support the population - they will simply appropriate everything.