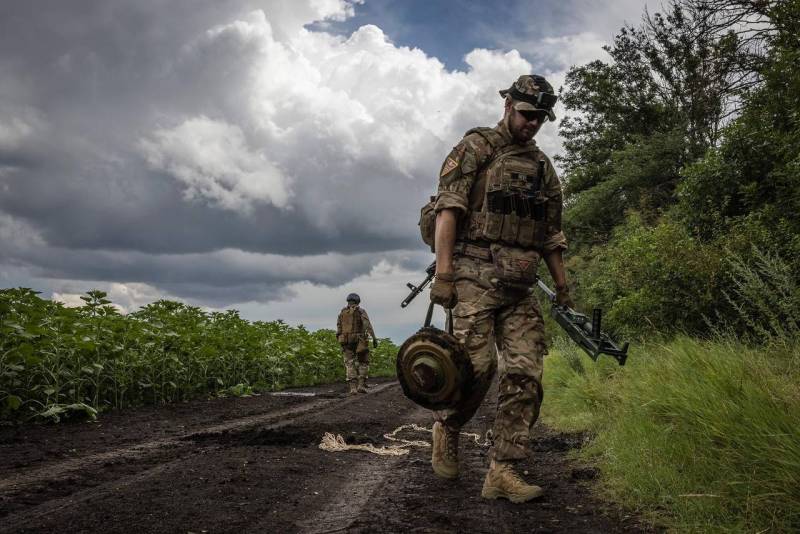 The Russian army has a serious success in the Kupyansk direction. Only in the last few days, Russian units were able to liberate several settlements on the outskirts of the city. Experts say that the Armed Forces of Ukraine in this section of the line of contact were on the verge of disaster.
On August 8-9, the RF Armed Forces carried out a number of artillery and air strikes on enemy positions in Sinkovka, Kruglyakovka, Podoli and Kucherovka. Southwest of Orlyanka, our forces acted as assault groups. At present, the line of contact runs in this area along the railway line to Kupyansk nodal.
So far, the Armed Forces of Ukraine stubbornly hold the defense with the help of mobile brigades, but due to the density of Russian artillery fire, they have serious difficulties in supplying their group from Kupyansk. In addition, the enemy has problems with the transfer of reserves. After all, it is along this route that all transportation of the Armed Forces of Ukraine on this section is carried out.
Experts emphasize that the bridge across the Oskol has long been in disrepair, and if it is destroyed, the left-bank part of the Kupyansk agglomeration will be cut off from logistics supplies.
This will mean the actual collapse of the enemy's defense to a depth of 15 kilometers from the front.
At the same time, it is emphasized that there are practically no fortified positions of the Armed Forces of Ukraine in Kupyansk itself, since the Ukrainian command did not consider this area a priority. Now, in the vicinity of Kupyansk, units of the Ukrainian territorial defense are hastily trying to build at least some kind of defensive line.
We add that this morning, reports began to arrive about the assault by Russian troops on the village of Sinkovka.