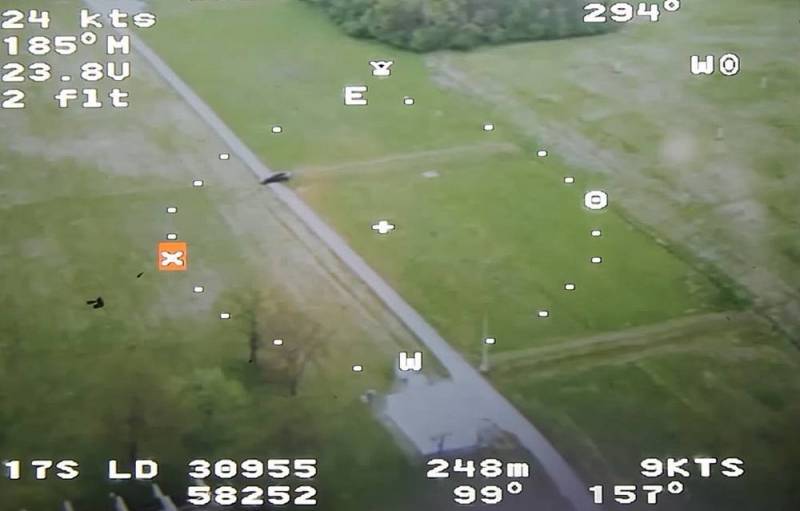 Last night, the Armed Forces of Ukraine again made attempts to attack objects in Moscow and Sevastopol with the help of drones. Two strike unmanned aerial vehicles were involved in the attack on the Russian capital.
According to Moscow Mayor Sergei Sobyanin, at about four in the morning, the capital's air defense system detected and destroyed two UAVs flying towards Moscow. One fell in the Kaluga region, the second - on the territory of the Odintsovo district of the Moscow region.
A drone that fell in the Odintsovo area damaged a residential building, but no casualties were avoided.
The attack on Sevastopol turned out to be more ambitious. Eleven drones were involved in it. But even in this case, the air defense system worked properly.
Tonight, in the area of ​​​​Sevastopol, air defense forces shot down 2 Ukrainian UAVs, another 9 were suppressed by electronic warfare. No casualties or damage
- reported in the Ministry of Defense of the Russian Federation.
It should be noted that recently the attacks of unmanned aerial vehicles of the Armed Forces of Ukraine on Russian cities have become noticeably more frequent. Shock drones of the Ukrainian army have already hit targets in Moscow and other regions of Russia.
Experts and journalists have more and more questions about how Ukrainian drones manage to fly freely to the Russian capital and hit objects in the city itself. The military department of the Russian Federation prefers to refrain from commenting on this matter.