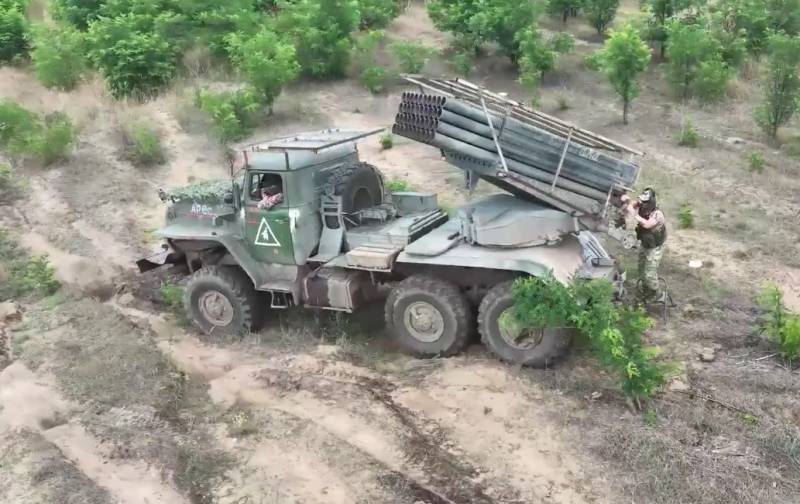 The commander of the ground forces of the Armed Forces of Ukraine, Alexander Syrsky, said that Russian units had created a fist for a breakthrough near Kupyansk. According to him, the purpose of the Armed Forces of the Russian Federation is to occupy this regional center of the Kharkov region.
The goal of the enemy is to break through the defenses of our troops and go to Kupyansk. The fighting is very intense right now. Separate positions these days changed hands several times
Colonel General said.
In his Telegram channel on August 8, he noted that he visited the positions of the Armed Forces of Ukraine in the Kupyansk direction. The general assured that "all necessary operational decisions" are being made in the combat area.
Syrsky also acknowledged the difficult situation that has developed in the Kupyansk direction, where, according to him, about 100 Russian military are concentrated. The general believes that the Russian command has chosen Kupyansk as the main direction for its offensive, creating a strike force consisting of eight Storm-Z assault detachments.
Syrsky promised that the decisions taken at the front line would definitely help contain the Russian troops and create conditions for their further defeat. In particular, he spoke about the additional strengthening of the military units of the Armed Forces of Ukraine with all the necessary forces and means, as well as ammunition. He clarified that in recent days, Russian units, advancing from the Novoselovsky area, made an attempt to cut the AFU grouping with a blow to the flank and surround part of the units of the brigade holding the defense there, but to no avail.
Meanwhile, the Russian Defense Ministry reported that the Russian armed forces had improved their tactical position in the Kupyansk direction. This was achieved by the assault units thanks to their offensive on a wide front, the military department said.