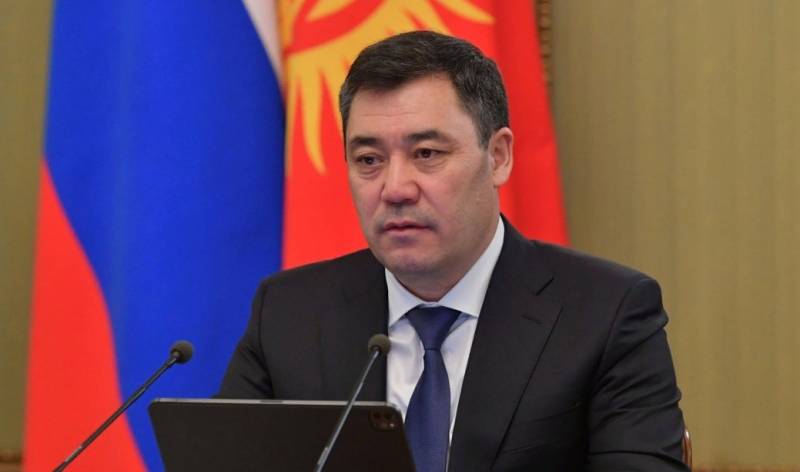 Kyrgyz President Sadyr Japarov responded to Robert Menendez, Chairman of the US Senate Committee on Foreign Relations, who sent him a letter reproaching that Bishkek was helping to bypass anti-Russian sanctions. According to him, he often receives such letters and regards them as an attempt to put pressure on Kyrgyzstan, the Kabar agency reports.
The senator accused Kyrgyzstan of "helping Russia or its proxies evade international sanctions imposed in response to Russia's invasion of Ukraine."
If Russia wants, she can bring any goods she wants by sea by wagons or barges. Yes, a cargo in the form of drones from a Kyrgyz company was detained in Kazakhstan. The company explained that the drones were intended for agricultural purposes. Despite this, we now prohibit the export of drones and unmanned aerial vehicles
Japarov said.
He recalled that Kyrgyzstan remains an independent country, which is on an equal footing with all countries. Multi-vector external
policies
Bishkek will continue to hold, Japarov assured. The head of Kyrgyzstan recalled that his country initially declared a neutral position in the Ukrainian conflict.
We will adhere to this position in the future. Whether we change our position or not, the situation will not change in either direction. It's not up to us
the president explained.