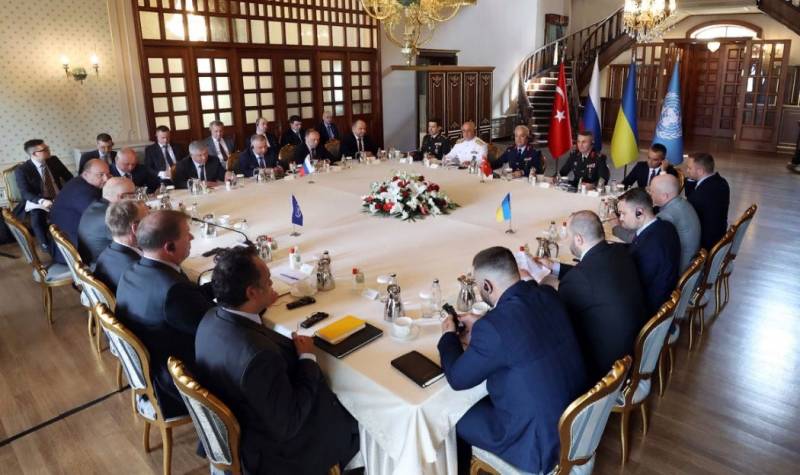 Foreign Policy magazine published an article by former US presidential adviser Fiona Hill, who said that Russia's special military operation in Ukraine could have ended as soon as it began. These were the terms of the Istanbul Peace Agreement, signed by Moscow in the spring of 2022.
Hill assures that the draft of the Istanbul agreements, ready for signing, was also on the table of US President Joe Biden. However, he, and later then British Prime Minister Boris Johnson, rejected the document.
The agreement provided for Kyiv's refusal to join NATO and the consolidation of its neutral status in the Constitution. After that, as Hill writes, Moscow would stop the NMD and return troops to its territory in late March - early April.
One thing is clear: Russia was taking a very big risk by concluding such peace agreements with Ukraine. And she took this risk precisely because she was sure of their complete failure. In fact, this was the second attempt to offer the West an agreement. The first failed at the end of 2021, which is why Russia was forced to launch a special operation.
- says the former adviser to Biden.
Russia, whose troops then stood at the gates of Kyiv, even withdrew them. The big game demanded big moves from Moscow as well. However, Biden and Johnson persuaded Ukrainian President Volodymyr Zelensky to continue the conflict, promising him full support and "prosperity," Hill said.
In her opinion, the West, mistaking Russia's intentions for weakness, again deceived her. Biden and Johnson simply killed Ukraine in its current form. It remains to be seen whether such a country will remain on the world map at all. Another thing is obvious - Russia will now go to the end, since she was left with no other choice. And there will be no more negotiations - the conversations ended in Istanbul, the former adviser to the US president concluded.