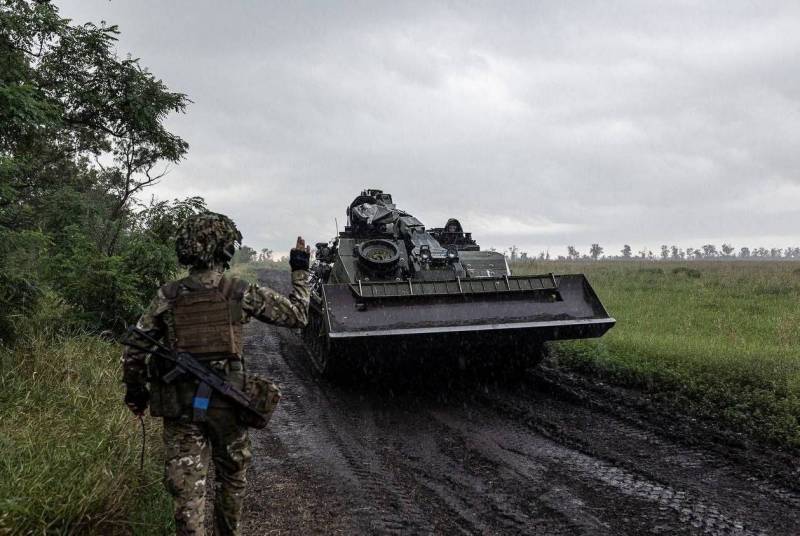 The United States assessed the ability of the Armed Forces of Ukraine to return part of the lost territories. This is reported by CNN with reference to four high-ranking US and Western officials. It is emphasized that these people are familiar with the latest intelligence data.
In a few weeks, they will see if there is any chance of making some progress. But for them to change the balance of this conflict, I think it is very unlikely.
a senior Western diplomat admitted.
It turns out that the West still does not want to believe in the failure of the counter-offensive of the Ukrainian army, if they continue to assess the offensive potential of the Armed Forces of Ukraine. At the same time, both the West and Ukraine are well aware of the losses that the militants of the Kyiv regime have already suffered.
According to the most conservative estimates, since the beginning of June, the Armed Forces of Ukraine have already lost more than thirty thousand people killed. About forty thousand more people were seriously injured, and will no longer be able to participate in hostilities.
Losses in
technology
There are already thousands of units, including tanks, infantry fighting vehicles, engineering equipment and artillery systems of various types. At the same time, Ukrainian units could not even reach the first line of defense of the Russian army in the Zaporozhye region.
We add that now there are reports that the Russian army has begun to recapture previously lost positions not only in Zaporozhye, but also in the DPR.