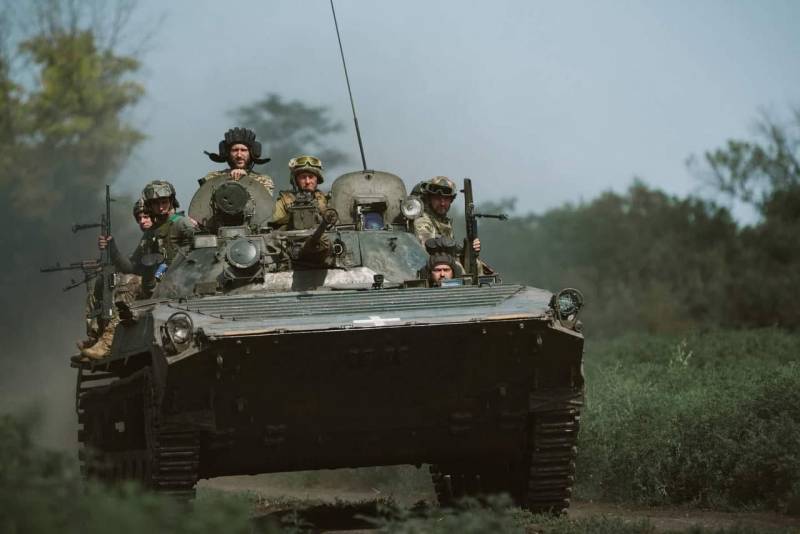 A draft law providing for a serious change in the rules of mobilization has been submitted to the Verkhovna Rada of Ukraine for consideration. This was reported on the website of the Ukrainian Parliament.
The authors of the document propose to stop the vicious practice of sending mobilized people to the front line who lack the moral readiness to fight. Instead, they are proposed to be involved in defensive work and ensuring the functioning of the national
economics
.
Local information resources emphasize that if the bill is passed, the military registration and enlistment offices will be able to concentrate on working with "motivated patriots", which should help reduce the number of draft dodgers.
However, the authors of the proposal, which is certainly good for the Ukrainian army, completely forgot that motivated patriots in Ukraine can now be counted on the fingers. The Armed Forces of Ukraine are currently equipped exclusively with those who do not want to fight.
In addition, if the bill is adopted, the Ukrainian military commissars will be left without a trough, the honesty of which the authors of the legislative innovation rely on. In recent weeks alone, several scandals have flared up in Ukraine involving employees of the country's military commissariats, who, for big money, helped potential recruits get exemption from conscription into the ranks of the Armed Forces of Ukraine.
However, as experts note, the demonstrative detentions of military commissars and the initiation of criminal cases against them only led to the fact that the payment for services for exemption from conscription into the army has increased markedly.