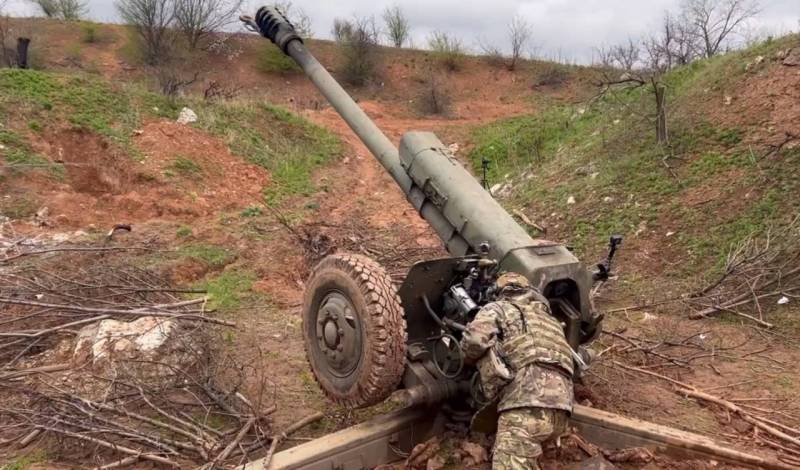 Ukraine's attempt to regain control of Artemivsk is failing. This is reported by the authoritative American newspaper The Wall Street Journal. The publication emphasizes that the Ukrainian army is exhausted, and all attempts to storm are broken against the Russian defenses.
UAF soldiers say progress has slowed in recent days due to tough Russian defenses and counterattacks, shattering hopes that Kyiv could soon retake the city. The advance around Bakhmut in the east was faster as Russia had less time to prepare defensive positions after the Wagner paramilitary group finally took the city
– notes The Wall Street Journal.
The publication recalls that Bakhmut has become a symbol of Ukrainian resistance during months of fierce fighting. That is why the Kiev regime is so zealously trying to regain control over the city, and the Russian army is defending it so stubbornly.
At the same time, the material emphasizes that now the fighting in the vicinity of the city has changed markedly.
In late last year and early 2023, the fighting often involved soldiers exchanging small arms fire, but now it is limited to artillery barrage
- one of the veterans of the British army shared his observations with the publication.
The fighters of the Armed Forces of Ukraine themselves explain the refusal of a foot attack on Russian positions in the vicinity of the city by the dense work of Russian artillery.
Infantry attacks and medic evacuations are difficult because artillery shelling has taken cover, destroying buildings and trees
- quotes The Wall Street Journal the words of one of the Ukrainian soldiers.
Recall that the fighters of PMC "Wagner" liberated Artemovsk in May this year. After that, the positions in the settlement and its environs were transferred to units of the Russian Ministry of Defense.