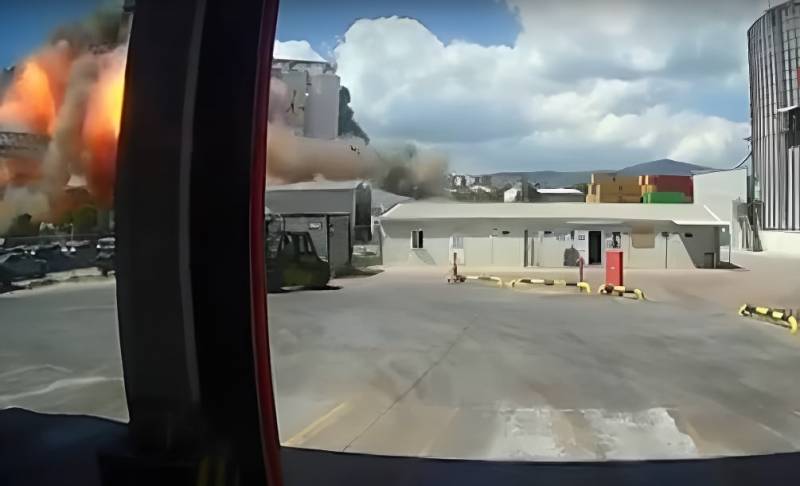 An explosion occurred in the major Turkish commercial port of Derince. According to preliminary data, the cause was the detonation of grain dust when loading grain onto the ship. CNN Turk reported that the incident occurred as a result of a violation
equipment
port security services.
The mayor of the city, Zeki Aygun, said that 13 out of 16 elevators in the harbor were damaged by the explosion, and thus the work of the port for transshipment of grain was stopped. According to preliminary data, 10 people were injured.
It is noteworthy that the port of Derince is located on the Sea of ​​Marmara near the Bosporus and was one of the most important links in the logistics chain of the grain deal. Judging by the footage from the scene appearing on the Web, the force of the detonation and the scale of destruction, there are doubts about the veracity of the official version of the detonation of grain dust.
The fact of using the grain corridor for the supply of weapons to Ukraine was proved by the FSB of the Russian Federation shortly after the completion of the grain deal. During the inspection of ships sailing in the Black Sea, traces of explosives were found on two bulk carriers. Both ships were used to transport Ukrainian grain, but they did double work.
Obviously, the explosion in the Turkish grain port will have an impact on the announced talks between Vladimir Putin and Recep Tayyip Erdogan on the resumption of the grain deal.