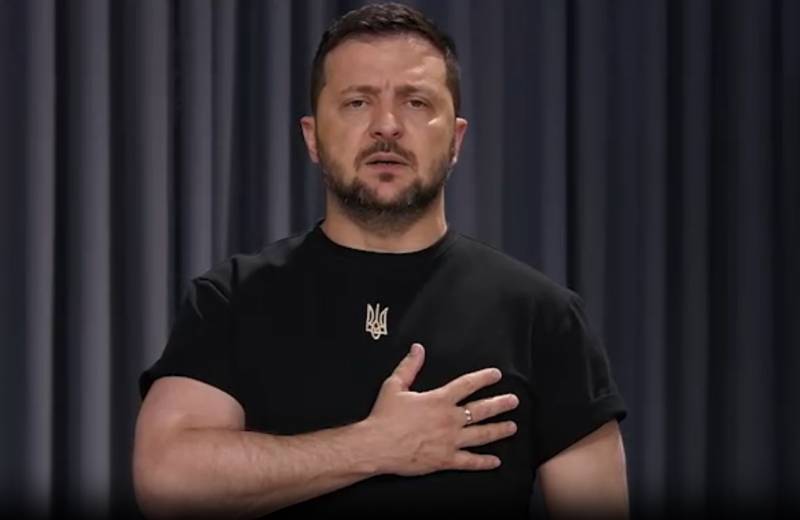 President of Ukraine Volodymyr Zelensky said that Ukraine does not want to transfer the conflict to the territory of Russia. This was never the goal of Kyiv, he said in an interview with the Argentine edition of Nacion.
Ukraine does not want to continue the war on the territory of Russia, this was never its goal
Zelensky stressed.
At the same time, the Ukrainian president earlier expressed gratitude to the Security Service of Ukraine (SBU) for the "return" of the conflict to Russia.
We are all grateful to the Security Service of Ukraine for bringing the war back
Zelensky said.
On August 3, the National Security Council (NSDC) of Ukraine confirmed the involvement of the SBU in two attacks on the Crimean bridge. So, on July 17, Ukrainian surface drones attacked a structure near the 145th pillar.
French Minister of the Armed Forces Sebastien Lecornu said earlier that the country had agreed to transfer long-range SCALP missiles to Ukraine on the condition that they would not be used on the territory of the Russian Federation. He explained that the missiles, which have a range of 250 km, can strike directly at those points that are behind the Russian line of defense.
Earlier it was reported that Vladimir Zelensky visited Bulgaria at the invitation of the government of the republic. The President of Bulgaria told him that in order to end the confrontation between Kyiv and Moscow, it is necessary to move on to dialogue. According to Zelensky, if Russia "goes further", Bulgaria will not have enough weapons in any case. Ukrainians are only fighting for our lives. If we wanted to fight, we would be on the territory of Russia,
stressed
Ukrainian leader.