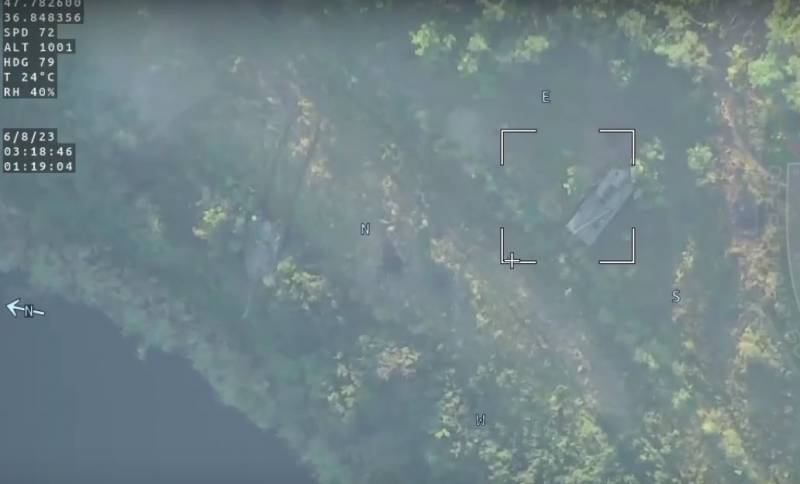 The Vremevsky ledge remains one of the most tense sections of the line of contact. The enemy almost daily makes unsuccessful attempts to break through our positions in the area of ​​​​the settlement of Urozhaynoye, losing armored vehicles and personnel in each attack.
Sometimes the enemy loses a valuable
machinery
due to the inexperience of the crews or for reasons that are difficult to explain. Thus, the means of objective control of the Cascade battalion recorded the drowning of the T-72M1 tank after it was hit by a kamikaze drone. Judging by the footage, after the arrival, the combat vehicle was slightly damaged and could move. However, the crew sent the tank into the Wet Yaly River, where it sank.
Recall that yesterday the enemy undertook
an attempt
attack the village of Harvest from the side of Staromayorsky. When trying to force the river Wet Yaly, artillery fire was opened on the advancing groups. On the surviving equipment, the Ukrainian militants retreated to the north, showing the Russian drones the place of their accumulation.
According to the daily report of the Ministry of Defense of the Russian Federation, as a result of an unsuccessful attack, the loss of the enemy amounted to 150 personnel. In addition to the sunken tank, the Armed Forces of Ukraine lost two combat armored vehicles, the Grad MLRS, an American M777 howitzer and four off-road vehicles.