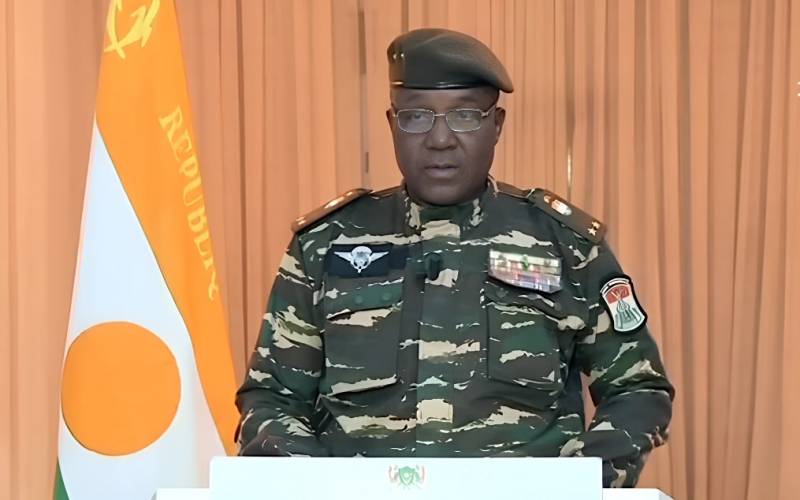 The new administration of Niger, after the expiration of the ECOWAS ultimatum, called on citizens to be ready to repel aggression. The army and law enforcement agencies have been put on alert, the airspace over the country has been closed for flights since the night of August 7.
The military authorities in Niamey have already announced an imminent aggression from one of the neighboring countries with the support of France. Probably, the army of Senegal or Nigeria is preparing for the intervention. It is worth noting that the Niger army is weak and seriously loses to the Armed Forces of the ECOWAS countries. However, the rebels were openly supported by the authorities
Algeria
, Mali and Burkina Faso, so the new authorities of Niger said they would not succumb to threats and were ready to fight the aggressors. It is possible that they will begin to arm civilians and wage a guerrilla war.
It is not yet clear whether one of the countries will risk launching a military operation in Niger alone. ECOWAS participants will need time to prepare a joint grouping of troops. The command of the US and NATO military group, unlike the French, has so far evaded participation in the intervention.
Paris
I refuse
comply with the demands of the new authorities for the withdrawal of its military contingent within 30 days and insists on the need for military intervention in the internal affairs of Niger. The Italian authorities warned France against an invasion, as it could lead to a major war involving several major African countries. However, Paris cannot accept the loss of control over strategic uranium reserves and hopes to use the army to return the deposed President Bazum to power.
Information about the presence of Wagner group fighters in Niger has not yet been officially confirmed. About the fact that the first units of the "musicians" entered Niamey, yesterday
reported
French press. However, neither the representatives of the new administration, nor the head of the "orchestra" Yevgeny Prigozhin have yet given official comments.